California cannabis business operators are hopefully eyeing a newly-reintroduced Safe and Fair Enforcement Banking Act (SAFE) that appears to be gaining some steam in Congress. Last session, it died in the U.S. Senate, but with new members seated, a new president and a growing trend toward public acceptance of cannabis companies as legitimate, cannabis banking may be more than a pipe dream.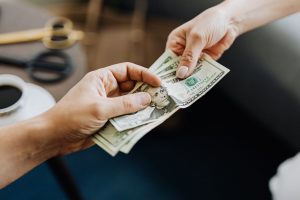 As our Los Angeles cannabis lawyers can explain, the goal is to establish a safe, legal means for banks and other financial companies to work with marijuana businesses that are state-legal. As it stands, 47 states plus Washington, D.C. have legalized the substance in some form or another.
Sponsors are optimistic that this is much less of a partisan issue than it was in the past, particularly in light of the tax revenue it produces.
Why Cannabis Banking Remains Burdensome
Banking is recognized as one of the most slippery slopes for cannabis companies. They're cut off from traditional bank accounts, which is what provides many businesses safety, security and legitimacy. Unlike other companies, cannabis retailers and many ancillary companies have no choice but to haul bundles of cash around. Not only is that impractical, it's dangerous. COVID-19 presented a whole new layer of danger with this prospect, and many customers didn't want to deal in cash. Continue reading