California cannabis regulators are taking pointed aim at mistreatment of cannabis company employees throughout the state. The Department of Cannabis Control has sought assistance from law enforcement agencies throughout the state to help identify and root out labor exploitation, which they say has become a serious problem in the marijuana industry. There are even allegations of cartel-driving human trafficking within the cannabis industry.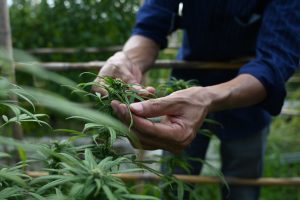 Even mor recently, the California Department of Industrial Relations issued a reminder to cannabis employers that they are bound to comply with California labor law requirements. Further, it was noted that labor protections apply to ALL workers – regardless of the worker's immigration status or even the legal status of the business. That means individuals operating unlicensed cannabis businesses can catch heat not only for operating unlawfully, but also for failing to follow state statutes pertaining to worker rights.
As longtime Los Angeles cannabis lawyers who also practice employment law in Southern California, we are closely familiar with the intersection of these issues and the unique legal questions that can arise.
Cannabis businesses are expected to provide workers with:
Minimum wage. The statewide minimum is $15.50 as of January 2023. Some cities may impose higher minimum wages.
Overtime paid at 1.5 the regular rate. Generally, overtime rates must be paid if an employee works more than 8 hours in a day or more than 40 hours in a week. If the employee works more than 12 hours in a workday, they must be paid double for all hours worked in excess of eight on the seventh consecutive day of work in a workweek.
Valid workers' compensation insurance. If the worker is hurt on the job, they have a right to expect workers' compensation coverage, which is required by almost all employers in the state. If the company doesn't have workers' compensation insurance, they can be fined by the government and the worker can can sue them for damages.
The new unit of the DCC is aimed at taking action against cannabis companies that coerce or threaten workers, compel them to work in dangerous conditions, or deny them pay, benefits, or breaks to which they are entitled.
Last year, the Los Angeles Times published an investigation exposing the unfair treatment of cannabis workers, who are sometimes cheated out of wages, threatened with physical harm, or compelled to work in dangerous conditions that have actually proven fatal for some. Continue reading