A California church that distributes cannabis and psychedelic mushrooms as sacrament has filed a lawsuit against the local city government and police department over a drug raid in which authorities seized more than $200,000 of these substances.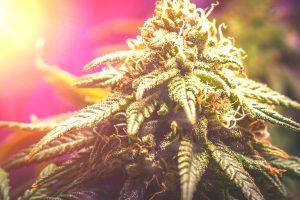 The civil rights litigation filed by the Zide Door Church of Entheogenic Plants explains that worshippers at the congregation gather and consume the mind-altering plants as a means of having a direct experience with God. The church is interfaith, non-denominational, and openly supports the safe access and use of all entheogenic plants, though its particular focus is on cannabis and so-called "magic mushrooms."
Approximately 60,000 members of the church pay $5 each month, as well as give donations, in exchange for participation in the sacraments. The church grows its own cannabis and mushrooms. The founder of the church explained to Vice Magazine that consuming these substances allows parishioners to experience spiritual visions, interact with powerful spiritual entities with lessons to teach, and sometimes even engage in a direct experience with God.
But none of that seemed to matter to the Oakland Police when they launched a raid of the facility back in 2020, seizing hundreds of thousands of dollars worth of mushrooms and cannabis. No arrests were made and no charges were filed, but the substances were never returned and the church was not provided any compensation for its value.
As our Los Angeles cannabis lawyers can explain, the actions of police may run afoul of the federal Religious Freedom Restoration Act. This, along with the Religious Land Use and Institutionalized Persons Act, are federal laws that serve as a shield against improper government actions against certain church groups and religious services. It may well provide protections for churches who use religious services.
The RFRA of 1993 bars the federal government from applying/enforcing laws and rules that may burden a person's exercise of religion – even if the burden results from laws/rules of general applicability. It requires strict scrutiny – the highest level of review – of any federal law that may burden the religious exercises of organizations/groups/individuals.
These laws extend beyond federal government intervention, and assert that local and state government agencies can't discriminate against religious groups either in areas of zoning and land use restrictions.
It's our belief at the Cannabis Law Group that churches that treat cannabis as a sacrament are improperly and illegally targeted by government agencies taking action against them for this reason. That said, the law on this front is still unsettled, so it may still be possible for cannabis churches to be shut down, cannabis seized, fines imposed, evictions upheld and criminal charges filed. For those fighting back and taking civil action, it's imperative to work with a law firm with extensive experience in California cannabis law and a track record of success on behalf of cannabis churches and other organizations. Continue reading