Marijuana business entrepreneurs are increasingly striking green in the Golden State. If you're looking to launch a new pot shop or any company ancillary to the cannabis industry: California is a prime location. Our Los Angeles marijuana business attorneys could have told you that, but this comes from a new report by FitSmallBusiness.com, which ranked California the No. 5 best state in the U.S. for cannabis start-ups.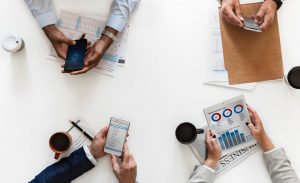 The study analyzed numerous factors, including how easy it is for a new business owner to enter the market, what it costs to do so, how much you'll pay in taxes, how many laws and regulations exist and the overall market opportunity.
Oregon wrestled the No. 1 spot, Colorado No. 2, Michigan No. 3 and Alaska No. 4.
The fact that we aren't first – despite being the biggest legal marijuana market despite being the largest marijuana market – was attributed largely to our patchwork of laws and hefty taxes (15 percent excise and a sales tax for recreational product). There's also a mid-range startup fee – $5,000 for business applications. Compare that to Oregon where the fee is a cheap $250 but then also to Illinois, where a cultivator licensing fee costs $200,000 – all but ensuring any prospective small business owners would be pushed out.
Still, California secured the most recreational marijuana revenue of any in 2018 – it's very first year – at $2.75 billion. Continue reading