Although a handful of states have given the green light for legal marijuana for recreational use, none so far have granted explicit permission to allow the drug to be used in public.
That may soon change in Denver.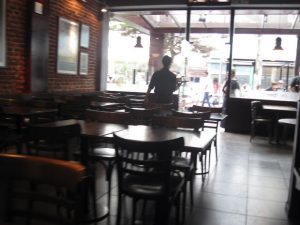 Back in November, Denver became the first city in the country to allow people to use marijuana at certain restaurants and other venues that want to allow it. That was Proposition 300, and it was approved at the same time eight other states – including California – passed laws to legalize marijuana for either recreational or medicinal purposes. The city measure allows bars and restaurants to apply to allow marijuana to be used by their patrons – so long as the drug isn't smoked, although there could be some cases in which outside smoking areas could be designated.
Now, the city is working on implementing that provision, and it appears it will extend to places like yoga studios, art galleries and coffee shops. The law doesn't offer up any guidelines for how marijuana can be consumed other than it can't be smoked indoors and patrons have to be at least 21-years-old. Additionally, the state's liquor control board has forbidden any company that has a liquor license from allowing patrons to use marijuana. That means bars would be excluded, as would restaurants that serve alcohol. WYFF4 reported a group of stakeholders – marijuana business owners, city regulators and opponents of legalized marijuana – are all meeting to begin hammering out suggestions of what this new law is going to look like.  Continue reading