In some ways, the marijuana industry is inherently political. It's very existence is owed in large part to the dedication and drive of avid activists who fought in the face of hard-line opposition.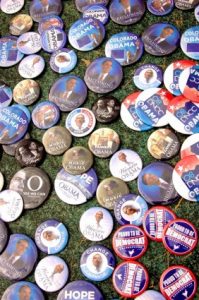 But for a long time, the industry didn't weigh in much on individual candidates because frankly, no one was seeking their support. It was seen as risky and potentially political suicide.
Today, attitudes have shifted. The majority of Californians – and now even Americans – support safe access to medical marijuana. Most people are even beginning to warm to the idea of recreational marijuana, an issue slated to be before voters once again this November. With all that, the industry has grown – as has its voice and political clout.
Recently, the Orange County Register reported California Rep. Loretta Sanchez, vying for the seat of outgoing U.S. Sen. Barbara Boxer, was proud to receive a "glowing endorsement" from the legal marijuana industry. Continue reading