When President Trump signed a recent spending bill, he not only prevented the looming third federal government shutdown of the year, but also let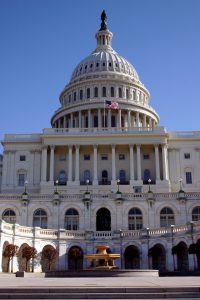 the Rohrabacher-Blumenauer amendment slide through, thus continuing protections of state-compliant medical marijuana operations. While seemingly small, this was a pretty significant victory for those who depend on medical marijuana, whether as a patient or cannabis business owner. Marijuana users have been somewhat nervous since the change in administration, particularly with U.S. Attorney General Jeff Sessions openly making it his mission to eradicate all advancements in the marijuana industry.
First introduced as Rohrabacher-Farr in 2001, the amendment as we know it was not signed into law until December 2014. As our medical marijuana attorneys can explain, while it does not legalize medical marijuana federally, it essentially restricts officials from spending government funds to disrupt any medical marijuana-related actions or businesses that are in compliance with relevant state and local laws. The catch is, the amendment must be renewed every year to remain in effect. It is essentially a bandage Congress created to stop the war being waged between states and the federal government. More states now have legalized medical marijuana than not. Meanwhile the federal government is clinging to an outdated Schedule 1 classification of marijuana under Controlled Substances Act, 21 U.S.C. Section 812.