Online sales of hemp products – specifically delta-9 THC products that are derived from hemp – are likely to see a federal regulatory crackdown in the coming months.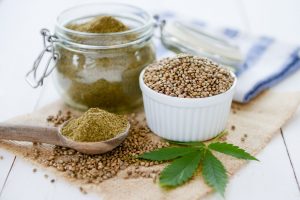 Congress is currently mulling the 2023 Farm Bill, while state lawmakers across the country are slated to hold their yearly sessions. Many are expecting hemp extract sales and shipments – particularly those happening online and across state lines – are likely to get attention from both federal and state lawmakers.
As our Los Angeles marijuana business lawyers can explain, the concern with delta-9 products is that they possess intoxicated properties, yet aren't being taxed, overseen by safety regulators, and are being shipped across state lines with little oversight.
For those who may be unfamiliar, delta-9 products are different than delta-8. Delta-8 THC products are manufactured in labs. Lawmakers have set limits on delta-8 products. So now, some hemp manufacturers have concentrated the delta-9 THC that already exists in hemp plants, allowing them to make tinctures, edibles, and vapes that are intoxicating – and then sell those online. Delta-9 is the THC compound created when raw hemp is heated, but in smaller amounts than what one might find in a cannabis extract. Continue reading