Too Many Weed Farms? No Such Thing with Hemp and CBD Oil
The continued expansion of legalized marijuana in states is leading to one surprising result: overproduction of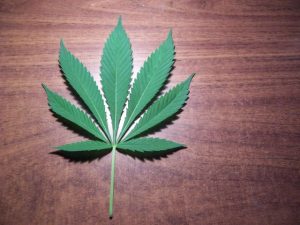 cannabis. Oregon in particular is reporting an excess in cannabis production, which is driving down the price of marijuana at dispensaries across the state, according to Associated Press. As a result, growers are exploring more options, including hemp (a low-THC strain of cannabis used in industrial goods) and CBD oil (made from the non-psychoactive compound in marijuana, cannabidiol).
It's hard not to recognize the irony in this latest advancement: while hemp is a benign, useful resource that makes excellent, durable fabric, paper products, and oils, it was marijuana that helped usher it back into the spotlight. Marijuana has now been legalized in 29 states and Washington, D.C., at least for medical use with a handful also allowing recreational. This is in defiance of federal regulations prohibiting the sale or use of marijuana. California was the first to allow medical use with the Compassionate Use Act of 1996. It wasn't until 2014, however, that the Agricultural Act, Sec. 7606 allowed agricultural departments and higher learning institutions to start cultivating hemp for research. Senate Majority Leader Mitch McConnell (R-KY) recently spoke in favor of a bill that would give power over hemp regulation to the states.
Because hemp has more CBD  and less THC than other strains of cannabis, it is ideal for producing CBD oil. This is also convenient since the Agricultural Act has made it possible to more easily produce this beneficial oil, used commonly for inflammation and anxiety, without the buzz of marijuana. CBD oil laws currently vary from state to state, despite the lack of side effects that make skeptics wary of marijuana.
At the founding of our country, we recognized cannabis as a valuable crop. In the early 1600s, Jamestown settlers grew and exported hemp plants in support of England. George Washington is said to have grown hemp. Hemp rope and fabric was a major part of the economy in the 1700s-1800s. Cannabis even appeared on $10 bills. Then the narrative shifted, with states labeling it as poison in the early 1900s, and the hysteria only mounting from there. Tensions culminated with marijuana officially becoming illegal nationwide with the creation of the Controlled Substances Act. in 1970. Until recently, this effectively killed not only forms of cannabis that caused a high sensation, but also the production of hemp and all of the beneficial products that come with it.
Our Los Angeles cannabis business lawyers know the resistance to marijuana legalization is antiquated and unfounded. It is even more perplexing, though, that products made with hemp were ever outlawed simply because hemp is a member of the cannabis family. The time we have lost being able to use hemp as an easy-to-farm renewable resource is an absolute tragedy. Likewise, CBD oil has proven to be an invaluable addition to the lives of Americans. We are glad to see more barriers coming down in regards to cannabis products and excited to see more get into the hemp and CBD oil market. If you are looking to diversify your products, our cannabis business attorneys can advise you on the best path for your company as well as help you remain in compliance with state and local laws.
The Los Angeles CANNABIS LAW Group represents growers, dispensaries, collectives, patients, defendants, workers and those facing criminal marijuana charges. Call us at 949-375-4734.
Additional Resources:
McConnell Backs Bill to Ease Up on Hemp Cultivation, March 26, 2018, Burgess Everett, Politico
More Blog Entries:
Industry Guidelines for Hemp Regulation, Labeling and Manufacturing Released, April 13, 2015, Cannabis Law Group