Tourists Could Cause Marijuana Shortage in CA This Summer
California marijuana supply shortages have been of mounting concern,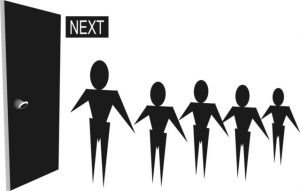 stemming primarily from the introduction of legal cannabis Jan. 1st and the barrage of regulations that came with it. Marijuana businesses have varied reports on supply issues thus far, with some experiencing few supply chain problems, and others reporting major lapses. Many of these issues are typical growing pains associated with a budding new industry. These problems could become major snags this summer, though, when tourist season his, and we're flooded with curious new customers.
In San Diego, for example, about 8 million tourists visit during the summer months, according to a recent report discussing the potential impending shortage from San Diego Union-Tribune. Lines are already out the door at stores in this city, so there is worry businesses may not be able to keep pace. The issue is not necessarily that overall supply can't keep pace with demand, but more that businesses are grappling with supply bottlenecks due to erratic regulation across jurisdictions throughout California.As our trusted Orange County marijuana business lawyers can explain, cannabis growers have been registered as cultivators for dispensary collectives in California for years, in accordance with the Compassionate Use Act of 1996 and the medical market guidelines that followed. The addition of recreational marijuana has rocked the scene, however, with the ushering in of Prop 64 and the establishment of Medicinal and Adult-Use Cannabis Regulation and Safety Act, which sought to streamline regulations for both the medical and recreational markets. While this system is far more efficient than maintaining separate oversight for each sector, the lagging issuance of licenses at the state level has caused long-time cultivators to stand in line to participate in the very economies they helped found. Right now, there are no cultivators specifically serving San Diego, which means product must be imported.
Other business owners are reporting issues finding distributors who are state-certified, and the distributors who are active are often asking higher prices due to the additional fees and taxes they must pay.
Meanwhile, more bottlenecking is occurring at the point-of-purchase. San Diego has only issued 13 of the agreed upon 36 licenses for storefronts to sell marijuana. It is clear that zoning issues are the root of this problem, preventing businesses from setting up shop in several districts. This issue is further complicated by the fact that not all of those are licensed for adult-use sales, limiting the locations tourists can visit even more.
If this sounds like a lot for cannabis business owners to sort out on their own, you are right. That is why it is essential to have someone on your side who will advocate for your rights and look out for your best interest as a business owner. Our team of skilled marijuana business attorneys have the experience and know-how to help your business remain in compliance while meeting the demands of a growing customer base to optimize your potential for success.
The Los Angeles CANNABIS LAW Group represents growers, dispensaries, collectives, patients, defendants, workers and those facing criminal marijuana charges. Call us at 949-375-4734.
Additional Resources:
With Growers in the Shadows, California Faces Cannabis Shortage, March 26, 2018, By Pete Hecht, Leafly
More Blog Entries:
California Now Accepting Recreational Marijuana Business License Applications, Dec. 12, 2017, Marijuana Business Lawyers Blog