Two States Sue Colorado for Legalization of Marijuana
Colorado has been criticized internally, by neighboring states, politicians, non-profits, the medical community, and individuals who only see the negative side of legalization. While there are potential medical and public health risks, there are also potential economic losses and other business damages related to the marijuana industry. Colorado's neighboring states and others allege that legalization has made it more difficult to enforce laws internally. It has also had severe economic costs on law enforcement agencies and related businesses. While not every state is joining the lawsuit, others have seen legalization cause harm, including economic losses that could make Colorado liable.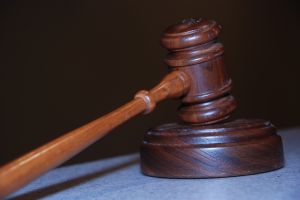 The federal lawsuit was filed by plaintiffs, Nebraska and Oklahoma, alleging the Colorado marijuana policy is a violation of the U.S Constitution and places and undue burden on neighboring states. Marijuana is legal under federal law, and the U.S. Constitution prevents certain kinds of competition between states. According to the complaint, the combination of these anti-drug laws and Constitutional protections make the Colorado legalization a violation of other states' rights.
Colorado Attorney General, John Suthers, has refused to back down and is taking an aggressive approach to defeat the claim. He has made public statements that he intends to defend the marijuana laws. In defense, the Attorney General explains the major grievance named by the other states is that the Colorado law is in violation of federal drug policy. Here, the attorney has explained that the other states do not have grounds to file a claim.

The lawsuit goes beyond claiming Colorado is in violation of federal law. It also goes on to argue that under the U.S. Constitution Supremecy Clause, federal law takes precedence over state law. According to the lawsuit, the products being processed, sold, and distributed in Colorado are being trafficked across state lines and injuring neighboring states, including Oklahoma and Nebraska. Currently, recreational marijuana is only legal in Washington and Colorado. Legalization is soon to go into effect in Oregon and Alaska. Even though marijuana remains illegal under federal law, the Justice Department has issued federal guidelines urging federal prosecutors to stop targeting legalized state operations.
Despite those in favor of the lawsuit, seven Republicans from Oklahoma have come out against the lawsuit and claim that it amounts to a violation of other states' 10th Amendment rights. Opponents are hoping that the lawsuit is "quietly dropped."
Voters appear to agree. The majority of Americans support marijuana legalization and states continue to pass legalization and medical marijuana use laws. In the event the Supreme Court ruled in favor of Nebraska and Oklahoma, medical and recreational use, as well as state drug policies, could be at risk. The lawsuit could be a signal for Congress to act now and create new legislation surrounding federal marijuana policy.
California dispensaries are not yet at risk because of the lawsuit, but could be scrutinized in the event the case reaches the Supreme Court. As all local, state, and federal marijuana laws are in flux, individuals, medical marijuana card holders, and dispensary owners should have a clear understanding of their rights and obligations. Our Orange County medical marijuana attorneys are dedicated to protecting our clients and in providing strategic criminal defense in the event of an investigation or if charges have been filed.
The Los Angeles CANNABIS LAW Group represents growers, dispensaries, collectives, patients and those facing marijuana charges. Call us at 949-375-4734.
More Blog Entries:
New Bill Lifts Ban on VA Doctor Medical Marijuana Recommendations, Nov. 23, 2014, Los Angeles Marijuana Lawyer Blog
App Technology Highlights Future of Marijuana Business, July 9, 2014, Los Angeles Marijuana Lawyer Blog