U.S. Cannabis Law Future May Rest With in the Hands of the Courts
As one president after another over the last two decades has shown little interest in closing the yawning gap between state and federal marijuana laws, the future of cannabis in California – and the rest of America – may rest in the hands of the nation's courts.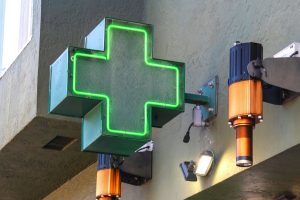 Over the last two decades, more 37 states have legalized medical marijuana and 19 allow adults to use recreationally. Yet sales across state borders are still aren't happening, largely because the drug remains illegal at the federal level.
Cannabis has become a multibillion-dollar-a-year industry in California and across the U.S. But the federal government has pushed off regulation responsibility to the states – leaving a lot of open questions and hesitation on everything from security to labeling requirements to banking to insurance.
Ultimately, it may be the judicial branch of government that takes the reins on the issue. The problem with this is that the impact of the courts' approach may be somewhat chaotic, potentially undermining efforts to protect public health and ensure industry diversity.
As our Orange County cannabis lawyers can explain, there are some states like California with cannabis programs that have been meticulously crafted to meet certain goals beyond merely legalization of adult recreational use. For instance, a top priority for some states has been ensuring that those awarded cannabis business licenses are either people of color and/or those who were somehow disproportionately affected by the failed war on drugs.
Now enter the courts. Those diversity programs typically require license recipients be state residents. But in a recent 2-1 federal opinion by the 1st Circuit Court of Appeals, justices ruled this was unconstitutional. That ruling likely means we'll see some changes and shifts in state-level import and export bans. Some states are already positioning themselves to be able to hit the ground running with a national market for marijuana sales.
Recently, California's governor, Gavin Newsom, signed into law a measure that imbues the state with the right to enter into agreements with other states regarding the regulation of cannabis imports and exports. A similar bill was passed a few years ago in Oregon, and New Jersey is considering something similar.
Still, the fact that court rulings could mean the whittling down of consumer protections and industry diversity efforts has many advocates calling for Congress to take charge and overhaul federal cannabis rules in a way that will realistically reflect what's happening at the state level.
After all, the Commerce Clause portion of the U.S. Constitution entrusts Congress with the authority to regulate commerce at both the interstate and international levels. The flip side of that, the dormant Commerce Clause – the doctrine seized on the the 1st Circuit Court of Appeals – is that states aren't allowed to discriminate against or burden interstate commerce. The case that gave rise to the appeal involved a medical marijuana law in Maine that required all officers or directors of a marijuana dispensary be residents of the state. One of those dispensaries with multi-state holdings sued over that residency provision. A coalition of smaller medical marijuana caregivers intervened, hoping to hang onto the 75 percent medical marijuana market share held by smaller operators. (Corporate domination in the market is an increasing concern.)
Congress could intervene and ensure that a national market is enacted while still respecting state rules on things like product testing standards and diversity in licensing. The question of a national cannabis market in the U.S. demands not so much a "yes" or "no" answer, but a clear plan for interstate sales.
The Los Angeles CANNABIS LAW Group represents growers, dispensaries, ancillary companies, patients, doctors and those facing marijuana charges. Call us at 714-937-2050.
Additional Resources:
Courts could throw state marijuana markets into disarray, Oct. 2, 2022, By Mona Zhang, Politico.com