Unincorporated Areas of Riverside County Might Get Marijuana Businesses
The County of Riverside remains a patchwork laws, with each city holding very different opinions on how to best move forward with regulating (or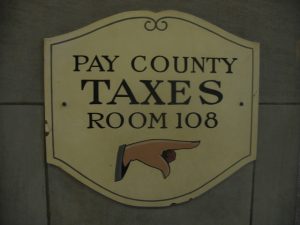 banning) marijuana businesses, growing operations, home cultivation, testing, sales, manufacturing and distribution. That same divide is reflected in the Riverside County Board of Supervisors in how to handle regulations in unincorporated parts of the county. But it looks like after a recent vote, the board will be moving forward on its own with those regulations, while also forgoing a tax ballot initiative in November, according to an article from The Press-Enterprise.
As our marijuana attorneys can explain, even though Proposition 64 passed in November 2016, and adult-use sales were permitted beginning Jan. 1, 2018, it did not mean an automatic free-for-all everywhere in California. The Medicinal and Adult-Use Cannabis Regulation and Safety Act was voted into place by state legislators in June 2017 to streamline the existing Compassionate Use Act of 1996 with the incoming recreational marijuana laws. MAUCRSA Section 18-26032(a)(2) outlines that the actions of marijuana businesses "are not unlawful under state law" so long as they are "permitted pursuant to local authorization, license, or permit issued by the local jurisdiction, if any."Though this system allows local governments to retain control and make what they believe to be the best choices for their jurisdiction, it's also leading to a lot of confusion among residents and business owners. Not to mention it leaves the door open for the continued propagation of myths and stereotypes about the marijuana industry to take root in these well-meaning but often misguided city-by-city debates. The confusion is heightened for what to do about the unincorporated areas that do not fall under the jurisdiction of a city, which is where county officials step in.
In Riverside County, cultivation has been illegal in the unincorporated areas under Ordinance No. 925, which passed the Board of Supervisors more than a year before Prop 64 went up for a vote. The ordinance allowed some exceptions for medical marijuana, with a limit of 12 plants that must be kept on the property of a qualified patient or their primary caregiver. But the recent decision by the board paves a path to set up regulations to negate the ordinance. One board member said this route made more sense than putting the measure up for a county-wide vote since the unincorporated areas contain only 379,000 of the 2.4 million residents in Riverside County. The board is opting instead to work directly with developers to set up agreements, including working out payments to pay for added law enforcement.
Our Riverside marijuana business lawyers find it refreshing to see decisive action being taken, especially since the possibility of legalized cultivation has been in the works for some time. An ad-hoc committee was established back in August of last year to start creating a regulatory structure for a pot economy in the county. We hope to see the county put some business-conscious rules in place that encourage a robust and legal marketplace sooner rather than later.
The Los Angeles CANNABIS LAW Group represents growers, dispensaries, collectives, patients, defendants, workers and those facing criminal marijuana charges. Call us at 949-375-4734.
Additional Resources:
Marijuana Regulations in Focus at Riverside Supervisors Meeting, March 19, 2018, KESQ3 News
More Blog Entries:
Riverside County Sheriff Still Cracking Down on Marijuana Grow Operations, May 11, 2015, Cannabis Law Group