War on Medical Marijuana Carries High Costs, Report Says
A new report by Americans for Safe Access indicates that the federal war on medical marijuana has cost this country almost half a billion dollars.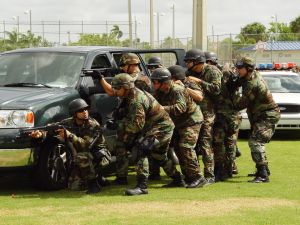 Just during the Obama administration and solely in states that have legalized medicinal marijuana, the federal government has spent some $300 million on enforcement. By comparison, during George W. Bush's eight-year tenure, his administration spent a total of $200 million.
Our Los Angeles marijuana lawyers know these efforts were ongoing while we as a nation endured a deep economic recession and a housing crisis fueled by practices of banks that the U.S. Attorney General called "too big to prosecute."
While cuts loomed large in schools, police forces and firefighting agencies in 2011 and 2012, the U.S. Drug Enforcement Administration was spending 4 percent of its budget on medical marijuana cases.
Over the past 17 years since marijuana first became legal in California, the DEA has conducted some 530 raids on medical marijuana facilities – with more than 270 of those occurring just in the last 4.5 years.
More than one-third of Americans – about 110 million people – live in states where marijuana is legal for medicinal purposes. That number is expected to increase to nearly 40 percent this year. The allowance of medical marijuana is highly popular among the people, with support consistently reported at by 70 to 80 percent over the course of the last 20 years.
In its 56-page report, the ASA indicates that some 1 million Americans legally use marijuana for medicinal purposes under state programs where it is sanctioned. These are individuals who are chronically and sometimes terminally ill or injured. Benefits derived from the drug include reduced anxiety, increased appetite (particularly for cancer patients), mitigation of seizures and pain reduction – to name a few. It's worth noting that when the U.S. government first passed a federal law against marijuana back in 1937, it did so at the strong objection of the American Medical Association, which at the time stated there was no evidence whatsoever that marijuana was a dangerous drug.
This remains the case to this day, with hundreds of local, state, national and international organizations actively voicing support for the therapeutic value of medicinal marijuana.
When we talk about the war on medical cannabis, we're not just talking about battles waged in courtrooms and in the halls of our legislators. We're talking about millions of lives negatively affected each year by efforts that are costing taxpayers hundreds of millions of dollars and for which there is virtually zero benefit.
The federal government efforts range from criminal prosecutions against terminally ill patients to threats of criminal prosecution against elected officials who enact local distribution policies in compliance with state laws.
Medical marijuana patients face discrimination, and in some cases are even denied access to critical medical procedures due to their doctor-prescribed marijuana use.
The price paid for this war – and the immense number of casualties – is far too high. The federal government must shift its focus and give patients the opportunity to battle their illnesses – not their government.

The Los Angeles CANNABIS LAW Group represents growers, dispensaries, collectives, patients and those facing marijuana charges. Call us at 949-375-4734.
Additional Resources:
What's the Co$t? The Federal War on Patients, June 2013, Americans for Safe Access
More Blog Entries:
Researchers: Anti-Marijuana Laws Hamper Scientific Advancement, June 12, 2013, Los Angeles Marijuana Lawyer Blog