What Groups Still Oppose Marijuana? Follow the Money
At Cannabis Law Group, we discuss at length the groups who support marijuana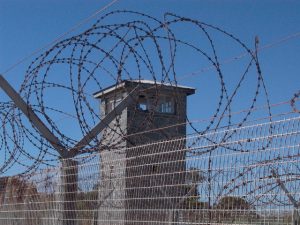 legalization: from health organizations and doctors to veterans, cancer patients, and NFL players. Support crosses age groups, socio-economic status, race, and gender. A recent report from High Times, however, revealed some groups who do not support marijuana legalization, and it paints an interesting picture of those who have profited most off of the criminalization of this relatively benign drug.
Several of the groups on the list are, no surprise, involved in the arrest and incarceration of marijuana users. Law enforcement officials, for example, have received a great deal of funding over the years that was earmarked for the barbaric and misguided "War on Drugs." Despite much more dangerous and lethal street drugs, marijuana users have always been a favorite target. It's no wonder, considering the docile effect cannabis can often have on users, as opposed to the aggressive, violent, and hyperactive responses other drugs can induce. Marijuana has allowed police officers the ability to go after low-hanging fruit, pull in big numbers, and still get paid the same. Many police stations have also benefitted greatly from asset forfeiture programs, in which they line their budgets with money made off of auctioning seized property in marijuana raids. It's not like there would even be a lack of work to be done. Without marijuana, officers will have to focus their time and resources on more risky areas, such as meth labs and opioid rings, which will be far more challenging.From there, for-profit prisons and prison guards have much to gain from criminalization. Not only will there be fewer marijuana-related prosecutions and jail time, but states like California have opened up the opportunity for people to petition to have their charges reduced or expunged. Some cities are even automatically reviewing cases and making adjustments based on new laws on the behalf of those with relevant criminal records. That means some prisons could be losing inmates, i.e. their bread and butter. Data indicates prisons across the country could be losing up to $2 billion as a result of marijuana legalization. The lives of marijuana users are worth much more to them behind bars. This is one of the many reasons it is so important to seek the counsel of one of our marijuana criminal defense attorneys in Orange County to make sure someone is advocating for your rights.
Two other industries also stand to lose a significant amount of profit from marijuana legalization, but not because of the War on Drugs. On the contrary, pharmaceutical drug manufacturers feel very threatened by cannabis, which is fairly cheap and easy to produce. Many states even allow medical marijuana patients and/or their caregivers to grow their own plants, making it difficult for big pharma to figure out how to capitalize. Still there is plenty of room for companies to join to club. For example, FDA recently approved a liquid CBD-based drug specifically formulated for treating childhood seizures. There are numerous opportunities to harness the power of cannabis in ways that could help patients and break them from their dependency on far more dangerous drugs, like opioids.
The forestry industry also feels the heat from cannabis or, more specifically, hemp. Hemp is an excellent resource for creating paper, and it reproduces much quicker than trees. There's no stopping the hemp industry now, though, especially with a recent push from the Senate to legalize this particular variety of cannabis. It would be wise for forestry workers, and all the other industries mentioned here, to rethink their models and embrace a future of cannabis legalization.
The Los Angeles CANNABIS LAW Group represents growers, dispensaries, collectives, patients, defendants, workers and those facing criminal marijuana charges. Call us at 949-375-4734.
Additional Resources:
About Six-in-Ten Americans Support Marijuana Legalization, Jan. 5, 2018, Pew Research Center
More Blog Entries:
Senate Plants Seed for Hemp Legalization, June 30, 2018, Marijuana Lawyer Blog