What Supreme Court's Wayfair v. North Dakota Means for CA Pot Shops
Tomorrow is the federal tax filing deadline, and a recent ruling by the U.S. Supreme Court has California's small cannabis businesses concerned about being hit with a tax bill from jurisdictions in which they may have never set foot.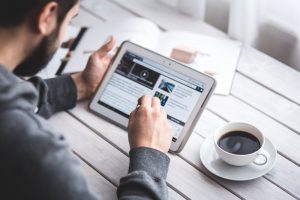 Los Angeles marijuana tax lawyers can explain this is a case about the astronomical uptick in e-commerce sales and the right of states to pursue taxes from businesses that conduct online transactions with merchants or buyers in those states, but that have no actual physical presence there.
In a 5-4 decision, the US. Supreme Court in South Dakota v. Wayfair Inc. overturned previous precedent requiring physical presence from an out-of-state seller for a state to establish jurisdiction for purposes of pursing an entity for sales and use taxes. In previous case law, physical presence of an out-of-state seller might include things like inventory storage, office maintenance, meeting attendance or delivery of owned/rented vehicles located in the state. No more.
Plaintiff South Dakota enacted its own law that established grounds to pursue taxes from out-of-state sellers that had an "economic nexis" with either more than 200 separate transactions for goods and delivery sold or with revenue that exceeded $100,000 in a given year. Under the law, the state billed three online retailers – Wayfair, Overstock and Newegg.
All three fought back. While they easily met the minimum requirements for taxation under the state's law, the corporations argued the state had no grounds on which to pursue this, particularly given prior U.S. Supreme Court precedent.
The high court sided with the state, overturning prior rulings on the physical presence standard, finding it to be "unsound." Further, justices opined the new ruling is more closely reflective of our modern economy, in which e-commerce has quickly come to dominate major retail markets for everything from toothpaste to couches. The court said the ruling evens the competitive playing field between local businesses that pay state taxes and those that swoop in from elsewhere and bypass them.
What Impact Does Wayfair Ruling Have on California Cannabis Industry?
No mention was made by either party or any justices in this case on how this might impact sales of adult-use marijuana in California. However, as our Los Angeles marijuana business attorneys can explain, almost all legal cannabis sales in the Golden State occur intrastate. That means cannabis businesses aren't selling across state lines, which would run afoul of state (not to mention federal) marijuana trafficking laws.
Although this may become a greater issue as federal rules appear on the verge of easing and interstate cannabis sales seem closer to reality, for now, your local dispensary probably won't be affected.
However, there is the potential of the unintended consequence that local jurisdictions might take this precedent and run with it. That's more problematic for cannabis companies because, as you likely know, the array of local cannabis rules run the gamut.
Last year, a San Francisco ordinance imposing additional gross receipts tax (also known as a business license tax) starting at the beginning of January 2021 – and expanded it to include companies with adult-use marijuana sales in the city of more than $500,000 in gross sales.
The Wayfair ruling COULD have a direct impact on the California hemp industry and CBD industry, where products are sold across state lines, as allowable by the 2018 Farm Bill.
If this is something about which you have concern, reach out to our knowledgeable cannabis lawyers in Los Angeles.
The Los Angeles CANNABIS LAW Group represents growers, dispensaries, collectives, patients and those facing marijuana charges. Call us at 949-375-4734.
Additional Resources:
SOUTH DAKOTA v. WAYFAIR, INC., ET AL., June 21, 2018, U.S. Supreme Court
More Blog Entries:
Interstate Cannabis Commerce? Oregon's Readying For It, April 12, 2019, California Cannabis Online Sales Attorney Blog