Why Small Marijuana Businesses Need a California Cannabis Attorney
The legalized marijuana market in California is booming with a rising number of investors (hoping for returns the next big thing), horticulturalists carving out regional and brand niches and more recreational pot shops and cannabis couriers than ever before. Still, many who have tried to launch a California small marijuana business – either from an exiting platform or from scratch – are finding themselves squeezed out.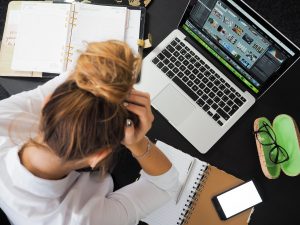 For the "mom-and-pot spot" owners either just starting out or wondering how their doors will stay open, it can be tempting to try trimming expenses and skimping on legal services. But even if expenses are tight, this isn't a good idea. Cannabis law in California isn't like writing up a simple contract or printing off a power of attorney form from a free site. It's complex. It's been changing fast. It varies from city-to-city. It's got this complicated relationship with federal law. It's really the type of legal insight you can only get from an attorney who not only practices California cannabis law, but has been doing it for decades.
California legal cannabis market isn't just about capital. It's about compliance. If you're busy trying to cut through state bureaucracy or negotiate a commercial leases on your own, you are firstly  Our marijuana lawyers work with you to help you make sure you're covered from a legal standpoint. We want to be sure your time, monetary investment and dream is protected.
Examples of the ways a lawyer can help keep you in the game and competitive:
Strict adherence to local ordinance and state laws.  These are just burgeoning, increasingly tight, expensive and constantly evolving. All must be followed to the letter if any marijuana venture is going to make it. Larger companies have a difficult time as it is keeping pace. A small marijuana business owners have a difficult time staying competitive as it is. Forgoing a cannabis lawyer (either on retainer or occasional consultant) will make this your responsibility, and few small business owners have the time and energy to do both and still put out a great product.
Proper establishment and periodic review of business structure. The cannabis industry is still in a state of flux and upheaval. The best practices, safety standards, laws, taxes and enforcement are still being worked out. Many existing commercial cannabis stores in L.A. started as medical marijuana dispensaries or cooperatives, both following state rules and federal policy that would later be completely tossed out the window. There will be an equilibrium restored eventually, but right now, making sure the business structure makes the most sense for your operation is important.
Assurance of proper state and local licensing and registration. Experienced California marijuana small business attorneys will tell you licensing and registration of this industry has been all over the place, with local governments exerting a fair amount of control still too. (Not always though, as we saw recently when state regulators intervened to halt arrests of marijuana delivery drivers, as long as they were following state laws.) Cities and counties can still ban retail sales of the drug, though, so working within whatever additional guidelines they have is important.
Real estate purchases or commercial contract leases. So many issues have related to commercial real estate purchases and rental agreements can become major thorns in the side of any small business. This is 100 times more true for California marijuana businesses. Considerations include the building type, ensuring code compliance, far distance from schools and day cares, what kind of security you will need in that neighborhood at that location, who is paying for insurance (if you even can) and contractual contingencies that may well protect the cannabis company owner and the landlord from the possibility of civil asset forfeiture claims. This is less an issue since the Rohrbacher-Farr amendment to the federal spending bill, passed in 2014 instructing the U.S. Justice Department to stand down on enforcement of  marijuana businesses in compliance with state laws. Unfortunately, Congress has to renew it annually to stay in place. Earlier this year, then-U.S. Attorney General Jeff Sessions promised to push back on federal marijuana enforcement, but wasn't able to make good on that promise before he was pushed out. Until federal lawmakers prioritize making this lawful (and it does truly seem a matter of time), cannabis companies will remain vulnerable to the possibility of that danger.
Intellectual property protection. There are scores of new pot products developed in rapid succession. A small business owner who comes up with an excellent idea must do what's necessary to protect it – whether it's a technique, a brand name, a slogan, a trademark or recipe. This not only protects others from swiping your goods (and gives you grounds to demand recompense if they do), it also helps shield you and your company if someone else insists they dreamed it up first.
The good news is states starting to recognize that sinking small marijuana businesses under such heavy expense and regulation doesn't just hurt the economy, it risks more activity on the gray and black markets. In response, they've started examining other ways to incentivize smaller firms to stick it out. Our long-time Los Angeles cannabis attorneys are committed to helping small marijuana business lawyers overcome the biggest hurdles and get them set for the best course of success.
The Los Angeles CANNABIS LAW Group represents growers, dispensaries, collectives, patients and those facing marijuana charges. Call us at 949-375-4734.
Additional Resources:
As Smaller Marijuana Businesses Get Squeezed, State Revenue Takes a Hit, June 21, 2018, By Scott Rodd, Stateline
More Blog Entries:
California Marijuana Lawyers Talk Practical, Legal Hurdles for Hemp Food Manufacturers, Dec. 20, 2018, Los Angeles Marijuana Small Business Lawyer Blog