Will Regulators Bust Marijuana Business Monopolies Before They Bud?
The threat of marijuana monopolies seem like a tangible possibility in many markets across California, where costly regulation, a still-thriving black market and retail "slotting" practices that charge up to $50,000 a month for prime shelf space. Small cannabis companies are being squeezed for every penny, a growing number broke and out of the game.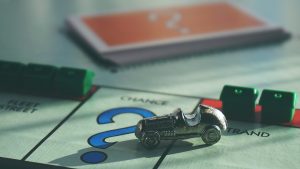 Monopolies run contrary to basic free-market capitalism, and both federal and state laws exist to break them up.
In the California cannabis industry, the fear is that monopolies or near-monopolies will lead to reduced product quality, fewer mom-and-pop small businesses and more revenue funneled to large outside entities.
In some regions, just getting in the game in the first place without money or clout proves an efficient enough barrier. This is suspected by some in the city of Oceanside, an hour south of Los Angeles.
Marijuana Monopoly in the Making?
The San Diego Go Reader reported on a recent lawsuit filed after members of a prominent, local land-owning family managed to snag four of five available marijuana farming licenses in the city.
The family has lived in the community for generations, since the 1920s farming huge swaths of the area. Today, the family owns 375 acres of land in San Diego County. Their farms' biggest seller historically has been flowers, sold globally. Cannabis may change that.
The crux of this lawsuit against the city is an allegation of unfair competition, and it references a "virtual monopoly."
When Oceanside's local marijuana market first opened up, a total of 16 companies filed for a license to cultivate. Those plans were graded on a point system that weighed numerous factors such as financial solvency and security plans. (Worth noting: Because applications are so carefully considered  in the California cannabis business licensing  process, budding entrepreneurs would be wise to have an attorney file and submit on their behalf.)
In this case, plaintiffs allege that despite at least one other contender scoring higher on the tests than the family-owned firm, the latter secured a license – plus the benefit of three others using their land to operate their cultivation operations – while the higher-scoring company was denied. What's more, one of the successful applicants is technically state-barred from operating a marijuana company in California. That person is one of the three setting up shop on the influential family's land – presumably for a fee to the landowner.
Plaintiff alleges the city was not transparent in its criteria for the third phase of scoring, and that requests for certain public records pertaining to these scores were unlawfully denied. The complaint also noted that original city rules restricted marijuana cultivation to one business per parcel, but then suspiciously pivoted on this point a few months later – ultimately benefiting four of the five businesses awarded licenses and gearing up for operation on this one family's farm. In submitted business plan proposals, the four greenhouses designed for that land appear to be identical.
It didn't escape the newspaper's notice that several members of the family were heavy contributors to the campaigns of currently-seated city council members.
Fighting Back Against Monopolies
Anti-trust laws and other checks on unfair competition are never about denying successful companies their success. The reality is, sometimes competitors are going to be at a fair disadvantage if their product or service is sub-par.
What makes a monopoly illegal is when they are secured and/or maintained through acts deemed by law to be either illegal or unfair. Some examples of unfair practices include:
Price discrimination (selling the same or substantially similar goods at different prices to different buyers);
Exclusive deals (mandating a seller/buyer do all/most of their business with a single supplier);
Tying contract (selling services or products on the condition buyers agree to purchase other products or services).
If you are concerned about a monopoly in your local marijuana market or feel you may have been affected by unfair competition, Los Angeles cannabis business attorneys can help.
The Los Angeles CANNABIS LAW Group represents growers, dispensaries, ancillary companies, patients, doctors and those facing marijuana charges. Call us at 949-375-4734.
Additional Resources:
Oceanside awards for pot-growing questioned, July 9, 2019, By Ken Leighton, The San Diego Recorder