California Cannabis Insurance: Risks and Regulations
Almost all California businesses know they'll need to secure some type of insurance. Unfortunately, as our Los Angeles marijuana business attorneys know full well, companies that deal in cannabis face a host of major hurdles for this essential service. Although the California Insurance Commissioner has approved a handful of insurance carriers to offer insurance coverage to the cannabis industry this year, giving growers and distributors at least some options, there is a good argument to be made that cannabis companies need an insurer tailored to meet the unique needs of the industry – just like they require an attorney who specializes in marijuana law.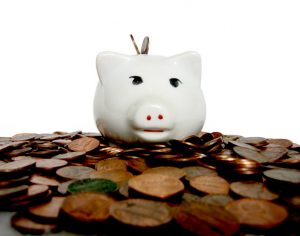 Although it has become easier this year for cannabis companies to find insurance coverage than ever before, Los Angeles marijuana business attorneys recognize the industry is still very under-served.
Most cannabis insurance primarily focuses on product liability coverage, as explained in a recent article by Insurance Journal. However, there are a number of other potential liabilities too for which cannabis companies likely could use insurance coverage. That's an opportunity for insurance companies, but of course many are keenly aware of the risk, given federal laws pertaining to money laundering when doing business with any enterprise that derives income from illegal sale of cannabis. 
Insurers interested in entering the cannabis business market would do well to enter the various cannabis industry associations to get educated on the intricacies of the cannabis industry.
Cannabis Insurance Coverage Gaps
Cyber coverage for cannabis companies is one area that could use some additional coverage. That's because cannabis companies store a significant amount of customer information in their databases. Substantial amounts of information are also stored in California's track and trace system, which keeps tabs on marijuana inventory throughout the supply chain, from seed to sale. Potential for data loss is very real, but nonetheless, Los Angeles marijuana business lawyers recognize companies have a legal duty to protect that data. (Our cannabis attorneys in Southern California can help companies with their business plans for the best systems to protect this data and shield your firm from liability.)
Another potential liability – one few licensed cannabis companies likely have considered up to this point – is class action litigation. This is more likely to be an issue raised if cannabis is mislabeled or contaminated or in some way adulterated but not indicated. If cannabis firms are in some way (knowingly or not) violating state regulations, that could open the doors to class action too. This is especially more likely given that California cannabis rules are so onerous, and many operators find it difficult to be fully compliant (another reason for a qualified Los Angeles marijuana business attorney to be on board).
Doctors too may increasingly look for coverage for cannabis-related wrongful acts, risks or malpractice. Five years ago, physicians likely would not have needed separate coverage for this. Now, increasingly, it's not a bad idea. Even physicians who aren't commonly in the practice of recommending medical marijuana may still be seeing clients who are using marijuana medicinally (prescribed or self-treated). This has to be considered when prescribing any other medications. For instance, a condition called cannabis hyperemesis syndrome, wherein patients have high levels of THC or other cannabidinoids in their system that can make them sick. Doctors in California increasingly need to be educated on it – and insured in the event of a claim against them for failing to diagnose and treat it.
Whether you are a cannabis company or doctor or insurer considering the implications of marijuana insurance coverage – or the risks of going without it – our dedicated Los Angeles marijuana attorneys can often help advise you on your rights and responsibilities.
The Los Angeles CANNABIS LAW Group represents growers, dispensaries, collectives, patients and those facing marijuana charges. Call us at 949-375-4734.
Additional Resources:
Expert Sees a 'Strong Need' for Insurance for Cannabis Industry, Dec. 3, 2018, By Don Jergler, Insurance Journal
More Blog Entries:
Credit Union Offering Marijuana Businesses Checking and Savings Accounts, Dec. 1, 2018, Los Angeles Marijuana Business Lawyer Blog