California Marijuana Attorneys Expect Hemp Farming to Grow Across U.S.
With Congress having reached an accord on the Agriculture Improvement Act of 2018, which includes a provision to lift the federal ban on cultivation of industrial hemp, the proliferation of hemp farming in California and across the country is expected to grow exponentially. California hemp farming attorneys know that up to this point, the U.S. has been the only industrialized nation wherein industrialized hemp isn't already an established crop. The provisions of the act amend the Controlled Substances Act of 1970 to indicate industrial hemp plants containing no more than 0.3 percent THC won't be classified any longer as a schedule I narcotic. The measure gives states, rather than the federal government, authority regulate commercial hemp production and sales.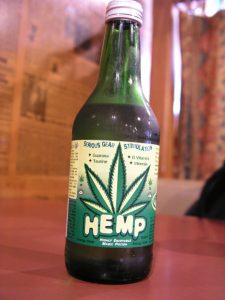 It's a measure that could potentially be a cash cow for California farmers, as well as those across the U.S.
Hemp is defined in California Health and Safety Code Section 11018.5 as the fiber or oilseed crop limited to types of the cannabis plant with no more than three-tenths of THC. It's production is overseen by the California Industrial Hemp Program, with Division 24 of the California Food and Agricultural Code providing for the cultivation of industrial hemp by registered growers as well as established agricultural research sites. The reason this federal measure is so important is that up until that law goes into effect, hemp is still considered a Schedule I narcotic per the CSA, which California hemp farming attorneys know means unless specifically exempted there, any hemp-related activity is still technically subject to federal prosecution, no matter what the state law says.
As reported by Bloomberg, while some farmers have nearly gone bankrupt cultivating existing crops, many see hemp as having limitless potential, as everything from the root down to the base fibers and the bark can be harvested and sold. Hemp used to be a common material used in U.S. products – everything from paper to rope. However, that changed in the 1930s when the federal government began clamping down on cannabis starting in the 1930s. In addition to some 3,500 farmers in 23 states, several large companies have shown an interest in bringing back hemp-related products, noting the market could reach as much as $3 billion in sales within five years.
Applications of hemp include:
Hemp-derived CBD – 34 percent
Industrial uses – 28 percent
Personal care – 14 percent
Food – 11 percent
Textiles – 9 percent
Other – 4 percent
CBC (cannabidiol) is an extract that is found in cannabis, but is absent of any THC, which is the primary psychoactive component of marijuana. The product helps relieve anxiety, nausea, inflammation and pain. It's currently mostly sold online and in specialty shops, in oils, candies, capsules and sparking water. It's also been approved to treat childhood epilepsy.
Hemp is looking like an especially attractive crop for struggling corn and soybean farmers.
Even with the existing restraints, the hemp market in the U.S. is valued at $820 million last year, and expanded to $1 billion in 2018. If the plan is made fully legal by next summer, that could double the market by next year, and grow by another 50 percent within five years (depending on how rapidly retailers, agriculture and the banking industries respond).
The main hurdle to growth is the lack of infrastructure for hemp products.
The Los Angeles CANNABIS LAW Group represents growers, dispensaries, collectives, patients and those facing marijuana charges. Call us at 949-375-4734.
Additional Resources:
Congress is poised to finally lift its longstanding ban on industrial hemp, Dec. 4, 2018, By Paul Armentano, The Hill
More Blog Entries:
California Marijuana Lawyers Watch Local Elections for New Regulations, Oct. 25, 2018, California Hemp Farmer Attorney Blog