California Marijuana Business Lawyers See Cultivation Take Root on Central Coast
Situated right between the two biggest cannabis consumer hubs of Los Angeles and San Francisco, the Central Coast of California is poised to become potentially one of the core producers of the plant statewide (or nationally, though interstate sales are barred). This fertile region has long been ripe with vineyards, renowned for producing some of the country's best wine. Orange County marijuana business lawyers understand that as cannabis cultivators have been cropping up in the spaces between, many farmers are beginning to see it not so much as competition but as a chance to reinvigorate the agricultural traditions that have lagged in recent decades. From Santa Barbara County to Monterey, more marijuana farmers have been licensed in the last year than anywhere else in the nation. Still, this promise is tempered by concerns that explosive unchecked growth could lead to serious problems.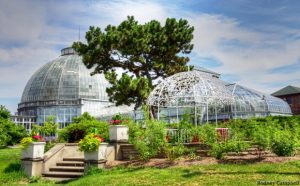 To be sure, the Emerald Triangle region of Northern California (comprised of Trinity, Mendocino and Humboldt Counties) grows the most marijuana by volume, hence the nod to greenery in its new moniker. However, if the pace of cannabis farming keeps up at the current clip, the Central Coast could soon surpass the northern neighbor region. And the region has a unique advantage over the Emerald Coast: No deep roots in the gray or black market.
Our Orange County marijuana business lawyers have been at the forefront of this industry, which has ballooned to an estimated $4 billion-a-year, and climbing. It's been beneficial to the local tax base and also presents a new wave of opportunity for agricultural entrepreneurs seeking a legally sound yet lucrative opportunity. While the new law hasn't entirely erased the stigma surrounding marijuana, the Central Coast lacks the cumbersome challenge of working to bring into compliance well-established underground growers transitioning into above-board – but heavily-regulated -operations. The risk of government raids is much lower (though not erased completely), but so are the profits, whittled by expensive new mandates and taxes. Operational, financial and legal concerns also persist as long as the drug remains illegal in the eyes of the federal government.
But while getting legal isn't cheap, our California marijuana business attorneys serving the Central Coast emphasize its necessity in the long-game. Whereas only 200,000 medical marijuana patients were the primary legal market pool prior to the new state law, that now has expanded to the entirety of the state's adult population – plus tourists. That huge opportunity means there is a market for growers, but smart entrepreneurs need to do it right. Long-time growers do have the advantage of equipment and experience, but staying competitive could mean relocation after careful jurisdiction shopping. Moving has its own set of logistical and financial burdens, but if one can find another location with an ideal climate, labor pool and transport routes AND lower cannabis crop taxes, it may well be worthwhile. Working with an experienced marijuana lawyer is key to ensuring all licensing and regulatory requirements are met.
At the lower end of the tax scale is Santa Barbara County, which has a current marijuana tax rate of 4 percent. Local leadership was strategic in this, hoping to regenerate some of the farming jobs lost to free trade economics. And still, only 330 acres of the county is devoted to growing cannabis, which is but a small fraction of what the vineyards own and operate. Those same vineyards are credited with replacement of dairy cattle and beef industry that fell by the wayside in the region. The county's Board of Supervisors said their community is embracing the reality that marijuana is already in their communities, they won't be successful in pretending it's not – but they hope to keep the pace of growth reasonable, while also beneficial for the local tax base. Early estimates are that expected to be somewhere between $2 million and $3 million, most of which will go to enforcement, but there will be some left over for the benefit of unrelated public services.
The Orange County CANNABIS LAW Group represents growers, dispensaries, collectives, patients and those facing marijuana charges from Los Angeles to Santa Barbara Counties along the Central Coast. Call us at 949-375-4734.
Additional Resources:
Marijuana is emerging among California's vineyards, offering promise and concern, Oct. 14, 2018, By Scott Wilson, The Washington Post
More Blog Entries:
California Cannabis Growers Grapple with Regulation, Oct. 8, 2018, California Marijuana Business Attorney Blog