California Marijuana Investor Accused of Plot to Kidnap, Murder Cannabis Business Partner
Los Angeles marijuana attorneys know the cannabis industry has worked diligently since Proposition 64 was passed to shed its past image of lawlessness. An alleged plot in San Diego isn't helping, though the case has helped bring to light certain marijuana businsess regulatory loopholes that state lawmakers are now working to address.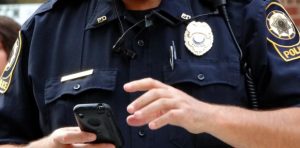 Local news media is reporting a prominent property owner and marijuana owner, along with two associates, is accused of cooking up a plan to kidnap and murder a business partner while in Mexico. He has been arrested on charges of criminal conspiracy, leaving the Southern California cannabis community stunned. Many trade industry groups have refused to discuss this case, and while our Los Angeles marijuana attorneys will point out that the accused is innocent until proven guilty, it is important to point out that even if proven, this conduct is not reflective on the rest of the cannabis business community – despite the way in which staunch prohibitionists in many communities will undoubtedly attempt to twist it.
The truth of the matter is concerns regarding public safety that were raised time and again by die-hard cannabis prohibitionists haven't been realized. The truth of the matter is in San Diego, where these individuals reportedly worked, has not reported any noticeable uptick in violence among operators of the city's lawful marijuana dispensaries. Of those violent incidents that have been reported, almost all involved illegal, unregulated cannabis dispensaries. Legalization and regulation is a form of protection not only for owners and operators of the business itself, as well as neighbors, customers and connected industries. 
Dark Turn in Bud-Related Business Dispute 
The case out of San Diego reportedly stemmed from civil litigation over control of a number of marijuana businesses in the city. Ownership of the dispensary had been sharply disputed for well over 12 months, leading to a number of civil lawsuits and counter-lawsuits.
Defendant reportedly had put up some $44 million for the cooperative and its related businesses, which included operations for growing, manufacturing and distributing the drug. However, his name was excluded from both the state and local applications because, as he later stated, he wanted to sidestep any increased scrutiny he might incur from authorities.
Los Angeles marijuana lawyers know this was the specific case that exposed a loophole wherein certain types of marijuana industry venture capitalists are able to fly under the radar, prompting state regulators to take action in the form of rules proposed by the state's Bureau of Cannabis Control. The new proposed rule requires all licensed marijuana businesses to divulge more information about both companies and individuals who have any sort of ownership stacks, essentially barring silent partnerships and making state officials aware of who stands to profit.
Still, the litigation in this matter pressed on, with rhetoric becoming increasingly escalated. Alleged victim filed a restraining order three months ago, accusing defendant of hiring thugs to intimidate him and steal his mail. The restaurant he managed was spray-painted and he stated he feared for his life.
According to the criminal complaint filed in the U.S. District Court Southern District of California, defendant and two others met a few times over the last couple months with a person they did not realize was an FBI informant. The alleged plan was to lure the business partner across the border into Mexico, where he'd "disappear for good." The trio reportedly paid a $1,000 cash deposit to the informant.
Some worry this case could hamper efforts to expand the California cannabis industry. Yet the as-yet-unproven allegations seemingly provide additional evidence that legalization and regulation are the way to move this industry out of the shadows.
The Los Angeles CANNABIS LAW Group represents growers, dispensaries, collectives, patients and those facing marijuana charges. Call us at 949-375-4734.
Additional Resources:
This Marijuana Business Dispute Just Took a Weird, Dark Turn, Nov. 20, 2018, By Jesse Marx, Voice of San Diego
More Blog Entries:
L.A. Cannabis Attorney: The Meaning of Marijuana Measures and Midterms, Nov. 8, 2018, Los Angeles Marijuana Attorneys Blog