Chinese-Funded Covert Cannabis Cultivation Leads to Three Los Angeles Marijuana Arrests
Authorities in Los Angeles allege three men in Southern California received funding from China to engage in a scheme to purchase residential real estate and turn it into lucrative marijuana grow operations.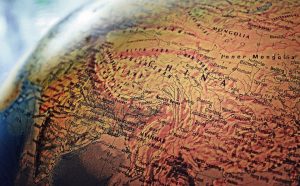 NBC-4 Los Angeles reports the men, ages 37 to 44, all of Pasadena, were each charged in an L.A. federal court with one count of manufacturing, distributing and possessing marijuana with intent to distribute. As our L.A. marijuana criminal defense lawyers can explain, depending on the amount of marijuana purportedly involved, this could result in a maximum prison term of anywhere from 5 years to life, per 21 U.S.C. § 841.
Investigators allege the men were wired millions of dollars from China in order to buy homes that would be used in illegal cannabis grow operations. During one of the search warrants executed, authorities reportedly seized some $80,000 in cash plus 1,650 marijuana plants. Federal authorities took possession of at least seven houses, with an estimated cumulative value of $5 million, per the U.S. Attorney's Office. 
Licensed Real Estate Agent Orchestrated Scheme to Conceal ID of True Home Owners
In affidavits and arrest records filed in court, federal prosecutors assert that one of the three men in question was a licensed real estate agent who initiated purchase of these properties with straw buyers. The purpose was to hide the true identity of the individuals who were buying the homes. The marijuana harvested from the plants grown at these covert cultivation sites was processed and then sold on the black market to buyers in both California and Nevada.
Reports are that after the money was received from China (the place to which wire transfers for down payments on the homes were traced), the realtor bought seven houses, converted them into grow houses and paid the utilities and taxes. He also allegedly set up the shell companies that for the express purpose of managing the finances for these properties. The realtor reportedly attempted to create distance between himself and the operations by having the two other men handle the day-to-day care-taking of the marijuana grow houses. Those two also assisted with out-of-state distribution of the drug, as well as return of the financial proceeds to the principle organizer.
Investigators say the realtor also reportedly tried to divert electricity directly from nearby power lines, in turn stealing from the utility companies, in an effort to conceal the high power usage the marijuana grow houses consumed. This also, authorities said, created a high risk of fire hazard that endangered neighbors nearby. (This is precisely what The Los Angeles Times reported happening at a house in Hesperia in January; an allegedly illegal cannabis grow house had a wiring circuit failure that sparked a house fire, leading to the discovery of more than 1,000 marijuana plants. The owner of the home did not have a license to grow marijuana in California.)
Feds Cracking Down on Illegal Grow Houses in L.A. 
Los Angeles marijuana criminal defense lawyers need to stress that while the drug has been decriminalized, that does not mean you can't be charged with a crime – particularly trafficking – if you aren't abiding by state laws. The drug is still illegal per the Controlled Substances Act, and while federal prosecutors have laid off those operators who are following the letter and spirit of state law, companies or individuals who are not may face the full ire of federal authorities.
Additional Resources:
More Blog Entries: