L.A. Deputy Convicted of Fake Cannabis Bust to Steal Stash, Cash
A Los Angeles County sheriff's deputy scheme to get rich by robbing a marijuana dispensary – and cover it up by making it look like a government raid – did not go according to plan. Now, he's facing 40 years-to-life in federal prison after pleading guilty to five felonies related to the faux raid. The nearly $650,000 in cash, money orders, half-ton of marijuana and Mercedes-Benz he allegedly heisted during the operation were also turned over to federal authorities.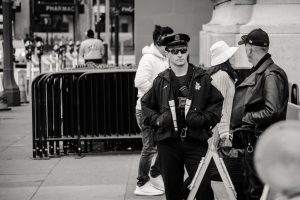 Los Angeles marijuana criminal defense lawyers have taken note that this is one of the most brazen robberies of a dispensary in recent memory. The Los Angeles Daily News reports the law enforcement officer, age 41, pleaded guilty to conspiracy and possession with intent to distribute marijuana and armed robbery. He was also convicted of depriving others of their rights under color of law.
One of his co-defendants pleaded guilty to many of the same charges, as well as being a felon in possession of a firearm. That individual was also convicted in state court of burglary in the second-degree, as well as possessing marijuana for sale and assault with a deadly weapon. He is also facing a lifetime behind bars.
Sentencing is slated for early summer. Four other defendants are also accused, one having signed a plea agreement to testify against the others. 
An Elaborate Plan to Rob a Los Angeles Marijuana Dispensary
Authorities allege the men committed the crime using a vehicle registered to the sheriff's office and wearing official sheriff's deputy clothing and posing as legitimate law enforcement agents who were purportedly executing a search warrant on the downtown L.A. warehouse. After detaining three of the warehouse's security guards inside the marked vehicle, federal prosecutors allege the deputy and his co-conspirators drove into the warehouse parking lot with a rental truck and loaded up all the cash and goods they could find.
The robbery took two hours, during which time the LAPD received a legitimate call for service at the location. When those officers arrived, those involved allegedly tossed their sheriff's deputy jackets and ran out the back door. The actual deputy remained on site and told the police he was conducting a legitimate search. He showed them his badge, and allowed the officers to speak to an individual he claimed was his sergeant (it was not). But the officers apparently believed him and left the scene, allowing the robbery to continue.
Each of the men expected to receive tens of thousands of dollars for their role in the heist.
Fighting Mandatory Minimums for Felony Marijuana Crimes in L.A.
There's a lot to unpack about this case, which by no means is your typical Los Angeles drug arrest. But one striking thing our Los Angeles marijuana criminal defense attorneys know most anyone who is charged with a drug crime can relate to is facing down the mandatory minimum penalties.
Per federal law, the most severe penalties are reserved for high-volume trafficking of the eight substances identified per the U.S. Controlled Substances Act to be either Schedule I or II, meaning they  are the most susceptible to abuse and least appropriate for medicinal use without tight controls. Nonsensically, marijuana remains a Schedule I narcotic for this purpose. Owners/operators of dispensaries are in danger of getting roped into these minimum mandatory penalties if they don't follow the exact letter of state law because of the high quantities they work with.
However, it's important to point out that these "mandatory" minimums may not be as mandatory as they might seem at first blush. For instance, it is within the discretion of some courts not to prosecute individuals on certain crimes. Sometimes, your attorney can have discussions with the state attorney or U.S. attorney before charges are filed and negotiate a plea that involves lower-level charges, particularly if the offenses were non-violent and you have no prior criminal record. Federal courts can also choose to bypass mandatory minimum sentences for non-violent offenders with an otherwise clean record in something called the safety valve provision.
Courts recognize that drug offenses in particular have led to an explosion within the federal prison population – from roughly 24,000 in 1976 to 184,000 as of early last year. Half of those are incarcerated for drug offenses, and they account for nearly three-fourths of those serving mandatory minimum sentences, according to the Congressional Research Services.
The Los Angeles CANNABIS LAW Group represents growers, dispensaries, collectives, patients and those facing marijuana charges. Call us at 949-375-4734.
Additional Resources:
Los Angeles County Sheriff's Deputy Pleads Guilty in Sham Drug Warehouse Search Case, March 5, 2019, City News Service
More Blog Entries:
Los Angeles, West Hollywood, Weigh Allowing Pot Smoking in Public, March 12, 2019, Los Angeles Marijuana Criminal Defense Attorney Blog