Los Angeles, West Hollywood, Weigh Allowing Pot Smoking in Public
In California, vaping or smoking marijuana in public is not lawful. You'd be forgiven, however, if you didn't realize that walking on any random strip in Southern California. Lighting up almost everywhere has become practically ubiquitous. Homeowners, renters and businesses have had their share of complaints. Some businesses have even posted explicit signage making it clear: No smoking allowed. Nonetheless, the smell wafts on near every corner.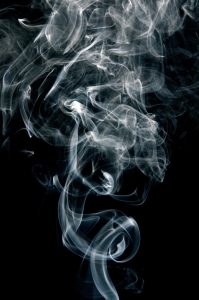 Los Angeles marijuana lawyers know there has been an uptick among local law enforcement citations for smoking in public areas, particularly those nearby to schools, parks, restaurants, shops and in cars or boats. (No, you cannot light up in a car, even if you're a passenger.) Police say many individuals aren't familiar with this provision of the law, and even visitors who have come to the state on vacation end up leaving – well, not on probation, but with wallets $100 lighter. That's the fine for public marijuana smoking in California.
Common areas in apartments and even balconies are forbidden spots for outdoor pot smoking, though that usually goes unchecked unless your neighbors complain. This restriction has become particularly burdensome for those who use the drug as medicine. 
Even recreational users scoff at the law, though. After all, it's supposed to be regulated the same way as alcohol, and if you can walk into a restaurant or bar and order a drink of alcohol in public, why not allow the same for cannabis?
The City of Los Angeles has issued statements indicating it does not sanction or license consuming marijuana in any public space, though the city's Department of Cannabis Regulation is working alongside the city's planning department to establish licensing for public pot consumption lounges. Council is expected to receive those proposals for consideration later this year.
Furthermore, NBC-4 Los Angeles reports a number of advocates have successfully convinced leadership in West Hollywood to to approve plans to open potentially eight new locations for individuals to smoke the drug in public and another eight locations for people to consume edible marijuana products. Some say the permitting process has been moving at a snail's pace, but at least it's moving somewhat. Most cities in the state seem keen to keep it under wraps.
California State Restrictions on Public Use
In the meantime, the California Department of Public Health clearly outlines where it is lawful – and unlawful – to consume cannabis in any form. Basically, as our Los Angeles marijuana attorneys can explain, you're restricted to private residences. That's if you want to be on the safe side. Technically speaking though, you are expressly prohibited from smoking, using, eating or vaping cannabis in public places or anywhere it is not legal to smoke tobacco. Even private property owners can ban the use of cannabis on their property, which includes not just hotels and resorts but also apartment and condo complex owners.
The law further disallows:
Using cannabis within 1,000 feet of a daycare center, youth center or school while children are present.
On federal lands like national parks – even if the park is in California. (It's under federal jurisdiction, and the drug remains illegal under the U.S. Controlled Substances Act.)
You also cannot take your cannabis across state lines, even if you're traveling to a state where cannabis is legal.
Also be aware that per California law, employers have the right to bar the use of marijuana by their employees, so it's a good idea to know what your employer's policy is before you imbibe – even off-the-clock.
The Los Angeles CANNABIS LAW Group represents growers, dispensaries, collectives, patients and those facing marijuana charges. Call us at 949-375-4734.
Additional Resources:
LA City Considers Opening Places Where You Can Smoke Pot, Feb. 27, 2019, NBC-4 Los Angeles
More Blog Entries:
FDA Ruling Spurs City Crackdowns on CBD Edibles , Feb. 20, 2019, L.A. Marijuana Citation Lawyer Blog