Los Angeles Logjam in Marijuana Business Licensing and Lawsuits
While the California marijuana market has scored some major wins in recent years, most notably with recreational legalization in 2016, there have been a number of significant growing pains along the way. A couple of the more significant issues our Los Angeles marijuana business attorneys see facing clients is problems with legal permitting for pot shops in L.A. and litigation over intellectual property, such as trademarks and propriety business information.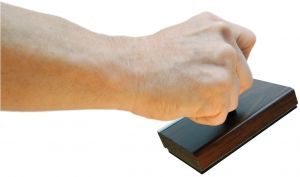 Poised to be the largest marijuana market in the world, the way in which Los Angeles tackles these issues is likely to be closely watched and highly influential (for better or worse). But, unfortunately, many hundreds of marijuana entrepreneurs have been left cooling their heels as the city works through the regulatory rollout of its commercial cannabis oversight.
Marijuana Business Licensing Headaches
Unfortunately, there is no guarantee that's going to pay off because the significant snag is licensing. City officials gave the green light to nearly 170 marijuana retailers. Meanwhile, among farmers, producers/ edibles manufacturers, distributors, quality control test labs and others, the number of combined permits the city has issued is: Zero. Zip. None. 
Data from the city's Department of Cannabis Regulation revealed some 600 applications for business permits for round 2 of licensing, which was open for a window of just one month, closing in mid-September. That licensing included L.A. marijuana businesses qualifying under the city's social equity program (intended to even the playing field among minorities and others disproportionately impacted by the decades-long failed War on Drugs). Of those 600, some 330 have paid their application fees and are currently being processed, while 11 testing labs were allowed "temporary approval."
But as of this writing, the city has yet to issue any Phase 2 licenses. Here's why our L.A. marijuana business attorneys know this is such a big problem:
Temporary marijuana licenses from California aren't going to be given out to any new applicants until after the start of next year. Three different state agents are telling marijuana business hopefuls they might not be able to get a temporary license if they turn in their application after the first of December. They are warning about this because it's very likely the state won't have the time to process temporary licenses prior to the end-of-2018 deadline. You NEED to have local authorization if you have any hope of getting a state marijuana business license, which means any of those hoping for an L.A. marijuana business license who don't have a permit to open before next year are going to apply for a full annual state permit rather than a temporary license from California. Some have compared the difference in these terms:
Temp license = ringing up a fast food order;
Annual license = applying for college (including the financial aid).
Plus, the city is still planning on Round 3 of licensing afterward for those who still lack a permit and aren't qualified for the social equity type of licensing, although there is no clear indication of when that might start. What we can say with a fair amount of certainty is that landing one of those licenses is unlikely to be a breeze.

Marijuana Business Litigation Woes

In the meantime, California marijuana companies are warring with each other too. As the industry gets bigger and companies are becoming more competitive, there have been a spate of civil lawsuits centering on intellectual property and trademark law, with companies competing over brand names for edibles and other products.

Our marijuana attorneys in L.A. think we'll likely be seeing a fair amount more of these as time wears on.

Bottom line: If you're intent on launching a marijuana business in this region, you need a lawyer to help you steer your course.

The Los Angeles CANNABIS LAW Group represents growers, dispensaries, collectives, patients and those facing marijuana charges. Call us at 949-375-4734.

Additional Resources:

California Department of Public Health: Sunset of Temporary Licenses, Oct. 31, 2018, California Department of Public Health

More Blog Entries:

California Cannabis Intellectual Property Licensing Just Got More Complicated, Oct. 31, 2018, Los Angeles Marijuana Business Lawyer Blog