Los Angeles Marijuana Lawyers: Shops are Legal, But Business Complicated
The Los Angeles marijuana lawyers at The Cannabis Law Firm have seen the cannabis community in this city and county through the legal travails of the last 20 years – from outright criminalization to quasi-legalization for medicinal use (amid constant fear of government raids) to now recreational legalization recognized by state law. Federal legalization of some form likely isn't far off. But while Los Angeles is considered the largest and perhaps most important marijuana market in the world (several million consumers, tens of thousands of workers and billions of dollars annually generated just within these borders), navigating its regulatory guidelines is no easy feat.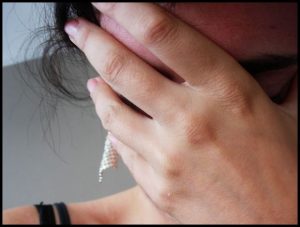 Having an experienced Los Angeles marijuana attorney who understands not just the new law and local regulations but the complexity of this city's history with the drug is imperative if you want to establish a successful business.
Technically, there are 169 licensed marijuana shops in the city of L.A. In reality, the L.A. City Controller estimates there are probably closer to 1,700 in operation. These operations may fly under the radar, but they're taking a big risk. If there is one thing we've learned in our years of practicing California marijuana law, it's that nothing is certain. However, your best hope is a cannabis law firm dedicated to helping you navigate the road map to success.
Los Angeles Marijuana Lawyers and the Regulatory Business Maze
Recently, online journalism outlet Curbed published an excellent, in-depth piece detailing the legal quicksand to which so many marijuana businesses in the city have fallen prey. This is well understood to be one of the most cutthroat, complicated and backlogged legal cannabis markets in the whole country. Part of that has to do with the fact that most of these entities clawed their way into this quasi-legal niche, coping with the burdens of serious security risks, cash-only enterprises and the constant threat of a federal government raid.
When other local cities were allowing medical dispensaries to operate openly many years ago, Los Angeles leadership stalled. That led to major problems, as businesses were placed directly in the cross-hairs of law enforcement and prosecutorial whims. As most cannabis businesses in California know, state sanction is important, but local government license is equally so. Any business owner in L.A. – marijuana or otherwise – knows how tough local regulations can be – the patchwork of  ordinances, the ire of neighbors, approval from at least two separate local governing bodies (city and county) – not to mention that what most consider "L.A." is in fact 88 different cities plus more than 2,600 square miles of unincorporated Los Angeles County. Each has their own people. Their own processes. A number of those want nothing at all to do with the cannabis industry. In addition to marijuana lawyers, it's not uncommon for start-ups to bring on consultants, lobbyists and PR firms.
There was the 2010 ordinance stipulating only dispensaries operated by the same owners and managers who registered three years prior could keep shop. That was later tossed by a judge. A lottery the following year fell through after a state court judge held any city licensing businesses outlawed by federal government could themselves be subject to federal sanctions. Then the city voted the next year to ban all dispensaries, but then that was overturned months later. In 2013, the city council approved a ballot measure extended limited immunity for the 135 existing registered marijuana dispensaries. They weren't exactly legal and they weren't guaranteed protection from the feds, but if they toed the line, they had a decent shot at being left alone. The rest would be shuttered.
Looking back, most recognize that last move was an utter flop. For every site forced to close, two more cropped up. Those dispensaries on the protected list started flipping to cash out and exit the high-risk venture. Wealthy investors who could better afford to lose a few million dollars were the most likely to enter the fray and take the risk. Meanwhile, hundreds of small-time store owners were left to grapple with criminal charges, civil property forfeitures and financial ruin.
Further complicating matters are the complex racial undertones of the failed war on drugs – the one that decimated minority communities. City leaders have stated a desire to make good on remedying this ugly past by giving priority to minority marijuana businesses. (This shameful trend continued even when shops started coming above-board, as business owners of color more frequently went to prison for trafficking offenses, even though white dispensary owners were just as likely to have prior involvement in illicit drug trade.) Evening the playing field is a worthwhile goal, but one that undeniably has resulted in further bureaucratic slow-downs.
The end result of all this is that most marijuana businesses are still involved in what may be interpreted as criminal enterprises, while some of the less than 170 licensed cannabis stores, must run by companies of significant means, are shielded.
Even when Prop. 64 was introduced and widely expected to prevail, Los Angeles took a hands-off approach on regulatory framework. Only when cannabis businesses in L.A. successfully unified long enough to get a favorable measure on the ballot was the city moved to write its own. Passed last year, the law promised stores that registered nearly a decade ago would get top priority, but the rest wouldn't be shut out. Still, most of the rest are waiting with no clear timeline on when additional licenses might be issued. The Department of Cannabis Regulation, the agency responsible for issuing new marijuana business licenses in L.A., has yet even to be funded. Until then, only a fraction in the city are legal.
Many place the blame on L.A.'s lack of progress on the two previous city attorneys, though realistically, there were numerous factors and interests at play.
So today, there is still a fair amount of guesswork. However, given the longevity of our firm, satisfaction of our marijuana business clients and successful track record is what sets our law firm and Los Angeles marijuana lawyers apart from the rest.
The Los Angeles CANNABIS LAW Group represents growers, dispensaries, collectives, patients and those facing marijuana charges. Call us at 949-375-4734.
Additional Resources:
Los Angeles vs. legal weed, Oct. 24, 2018, By Amanda Chicago Lewis, Curbed.com
More Blog Entries:
California Cannabis Growers Grapple with Regulation, Oct. 8, 2018, Los Angeles. Marijuana Lawyer Blog