Wild Wild West of Marijuana Businesses Coming to an End
A major part of the work our legal team is involved with includes helping marijuana businesses establish themselves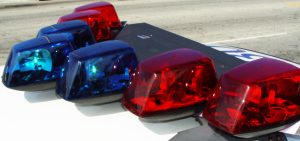 while remaining in compliance with local and state regulations and laws. What happens, though, when a company is found to be in violation of one of those rules? Many businesses are beginning to find out as authorities ramp up efforts to wrangle illegal, unlicensed, and non-compliant marijuana operations in California. Recently more than 500 people were charged with misdemeanors in Los Angeles for their participation in illegal activity at 105 marijuana businesses in the city.
Those charged could face up to six months in jail and a $1,000 in fines for operating marijuana businesses without a license. The crackdown included not only dispensaries, but also extraction labs, cultivation sites, and delivery services, according to Los Angeles Times. Judges have been hearing cases associated with this series of investigations since May, and arraignments will carry into the end of October. So far, 21 have pleaded no contest or guilty and 11 have been dismissed. Other violations included not following security locations or not following rules regarding the business's location, such as being too close to a school. With the proper future licensing and guidance, some of these businesses could still have a future, but major infractions like location will mean some will have to practically start over from scratch if they hope to continue in the industry.
Many have argued excess regulation, monstrously high taxes, and difficulty acquiring licensing have driven marijuana business owners to operate without being in full compliance. In some areas, after state and local taxes are combined, the amount cannabis product is being taxed is up to 50 percent. Business owners who had licenses back when just medical marijuana was legal in California found themselves having to reapply for licenses once the Medicinal and Adult-Use Cannabis Regulation and Safety Act was passed, consolidating guidelines for both medical and recreational marketplaces. Some struggled to align with the new law, even though they had already had been operating for years. While our skilled L.A. marijuana business lawyers agree there is too much red tape holding local business owners back, we also know that citing burdensome rules is not an affirmative defense in court should you get busted.
As Los Angeles City Attorney Mike Feuer has pointed out, clamping down on unregulated and illegal activity is not just about punishing non-compliant businesses. It's about creating a fair environment for the 165 businesses operating with licenses in the city. They, too, are facing the same challenges as all of the other businesses, but additionally must compete with operators who are padding out their bottom line by cutting corners. This is why our marijuana business attorneys focus so much of our efforts on helping business owners with licensing, business plans, consulting, and compliance. We have said from the beginning that the best way to ensure the strong and successful longevity of your business is to build compliance into your foundation, and a consultation with our firm is the best first step in building that foundation. We want to help businesses before they find themselves in court.
Our marijuana arrest lawyers also have the experience you need, though, should you not take these steps find yourself in trouble with the law.
The Los Angeles CANNABIS LAW Group represents growers, dispensaries, collectives, patients, defendants, workers and those facing criminal marijuana charges. Call us at 949-375-4734.
Additional Resources:
Over 500 Charged in LA in Connection to Unlicensed Marijuana Businesses, by Nick Lindsey, Sept. 7, 2018, High Times
More Blog Entries:
Unlicensed Marijuana Firms in L.A. Face Wrath of City Police, Prosecutors, June 4, 2018, Cannabis Law Group