Unlicensed Marijuana Firms in L.A. Face Wrath of City Police, Prosecutors
If you are a cannabis retailer in Los Angeles and you do not yet have all of the necessary licenses and regulations in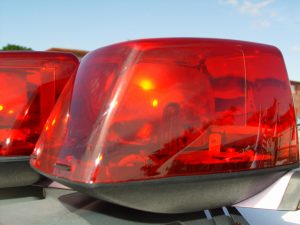 place, it's time to get your house in order with the help of a trusted legal team. The city attorney and Los Angeles Police Department have made clear their commitment to ending the unlicensed marijuana marketplace in the city and have already filed 36 criminal cases, according to High Times. Punishments could include fines up to $1,000 and even jail time. Other shops are receiving cease-and-desist letters, and officials hope this round of charges will show others that they mean business.
These raids did not come without warning. Earlier in the year, officials from California Bureau of Cannabis Control sent warning letters to several hundred businesses they knew to be operating without licenses and promised civil and criminal action should they continue operating illegally. This is all good news for licensed cannabis business owners who have had to face stiff competition from a vast unregulated network. Applying for licenses and remaining in compliance both cost time and money, so those businesses that cut corners have a distinct advantage over those playing by the rules. Cities and states had high hopes for revenue that would be generated after Proposition 64 went into effect and recreational marijuana became legal in the state. Excise taxes collected have not met quarterly estimates, however, with $34 million being collected in the first three months, shy of what is necessary for the state to meet it's predicted $175 million in the first year. Many believe this is because there is not tax revenue coming in from the unlicensed businesses and that the retailers that are in compliance have to set prices higher and cannot compete. Leveling the playing field will be a positive step for licensed business owners.
However, our Los Angeles marijuana defense attorneys know it's not so clear cut. Often times, businesses would like to be operating above board. But many of the limited licenses are being gobbled up by big conglomerates who have the resources and infrastructure to make large investments upfront. Other unlicensed operations are small businesses who simply cannot sustain with the flood of taxes being imposed on cannabis dispensaries, growers, and distributors. Still others used to be in compliance when only medical marijuana laws were in place but have not been able to obtain a license when the state switched over to the Medicinal and Adult-Use Cannabis Regulation and Safety Act. This law pooled all of the medical and recreational marijuana guidelines under one umbrella. Businesses who had been operating legally for years suddenly found themselves out in the cold if they could not obtain a new license right away. In order for the playing field to truly become level, there need to be some major adjustments with the process of establishing a business in the first place.
It's one of the reasons our cannabis business attorneys work so hard to help cannabis operations apply for licenses, set sound business plans, offer advice on issues of compliance and provide consulting services as your business grows. With the help of an experienced legal team, businesses can clear some of the tricky obstacles of the marijuana retail business and set themselves up for success, while avoiding run-ins with local law enforcement in the future. Should you, however, find yourself on the wrong side of the law, our legal team also includes skilled criminal defense attorneys available to fight for you in court and help get you back on the right track.
The Los Angeles CANNABIS LAW Group represents growers, dispensaries, collectives, patients, defendants, workers and those facing criminal marijuana charges. Call us at 949-375-4734.
Additional Resources:
Report: Most CA Marijuana Businesses Unable to Get License or are Operating Illegally Without One, May 1, 2018, Medical Marijuana Inc. News
More Blog Entries:
Warning Letters Sent to Unlicensed Cannabis Businesses in California, Feb. 18, 2018, Cannabis Law Group