When voters in California legalized recreational use cannabis six years ago, a major component included a legal pathway through which courts could clear most past marijuana convictions – or at least lower the charges to something less severe.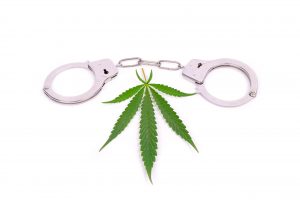 This made good sense for several reasons:
Most marijuana convictions were for non-violent, low-level offenses.
Minorities and the economically disadvantaged were greatly disproportionately impacted by marijuana laws.
To right the injustice of people now making good money (it's a multi-billion dollar industry in California) for the same activity that previously sent others to prison.
But despite this and a 2018 law passed with the intention of speeding up the process for tens of thousands of Californians still stuck grappling with felony and misdemeanor marijuana convictions on their record, our Riverside marijuana lawyers know that the process has been slow-going. This fact was confirmed by a recent Los Angeles Times investigation.
It's worth noting that the process was never going to be fully automatic. But at this point, there are still an estimated 34,000 people in the state with marijuana crimes on their record that haven't been processed for the clean slate they deserve. There were twice that many before last August, which is when the Times started raising questions about why it was taking so long (presumably lighting a fire under officials to prioritize the effort).
It appears the primary bottleneck in the process that involves 58 prosecutors' offices and the state Department of Justice is the courts. Some counties have been working with a fair amount of diligence to clear records for people in their communities. In total, 117,000 cases have been processed in California. Others, however, have been incredibly slow. For example, in San Bernardino and Riverside Counties, not a single case has been processed. Others, like Kern County, are only at 18 percent. Continue reading