California Formally Requests That the Federal Government Reclassify Marijuana
The conflict between state and federal law has caused many challenges and legal confusion for Californians ever since medical marijuana was legalized by state law in 1996. Beyond these procedural inconveniences, the legal conflict has sparked broader discussions about the role of marijuana in American society, and California, specifically. These issues came to a head when Californians approved the recreational use of marijuana on November 8, 2016. Now, all adults in California have the right to use marijuana for recreational purposes. The California government has now taken yet another step toward addressing the chasm between state and federal marijuana laws.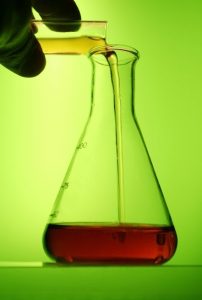 The Joint Resolution
Forbes reports that, in September 2017, the California Assembly passed a joint resolution to call upon the federal government to reclassify marijuana. The Resolution specifically requests reclassification for the purpose of legal research and development of cannabis for medical use. Currently, marijuana is classified as a Schedule I drug under federal law. This designation is reserved for drugs with no medical value and a high risk of abuse. For comparison: cocaine and methamphetamine are classified in the less-restrictive Schedule II category.
In addition to research and medical developments, the Assembly also identified concerns with access to financial services for cannabis businesses. The current federal prohibition on marijuana means that most marijuana businesses are prevented from using traditional banks and lending institutions. Many of these businesses simply operate on a cash basis, which makes them vulnerable to theft and violent crime, and also makes it difficult to collect tax revenues on income which is legitimate under state law, but considered illegal drug money under federal law.
The Future of Marijuana Classification
This is not the first attempt to reclassify marijuana. Many efforts have even been by federal Senators and Representatives. According to the Washington Times, two freshman Representatives from Florida introduced a bill to reclassify marijuana as a Schedule III drug in April 2017. This bill, too, was put forth with the intent of helping researchers and ill patients have better legal access to marijuana.  GovTrack reports that the bill has not made it to committee as of October 2017. It is more likely than not that this bill will never become law. Still, its introduction shows that California is not the only state concerned with the classification of marijuana as a Schedule I substance.
So how can marijuana business owners and users (both recreational and medicinal) protect their legal rights under state law? For business owners, regulatory compliance is of paramount importance. Non-compliance with regulations for the operation of a medical dispensary, marijuana grow operation, or distribution service can serve as a pretext for law enforcement agents to raid businesses and seize their assets. This can cause irreparable damage – particularly to small, cash-based businesses. Business owners should consult with an experienced California marijuana business compliance attorney to ensure their business operates lawfully. Marijuana users must similarly comply with existing state law. While recreational use is now permitted in California, there are strict restrictions on the amount of marijuana which may be legally possessed.  Users who wish to continue obtaining marijuana under their medical use permit must ensure that their permit is valid, their prescription is current, and they are obtaining prescriptions from a dispensary which is operating lawfully under state laws and regulations.
The Los Angeles Cannabis Law Group represents growers, dispensaries, collectives, patients and those facing marijuana charges. Call us at 949-375-4734.
Additional Resources:
California Officially Calls on Feds to Reclassify Marijuana, September 18, 2017 by Tom Angell, Forbes
More Blog Entries:
Banking Regulations Leave the Marijuana Industry Subject to Violent Crime, August 14, 2017, by Cannabis Law Group