CANNABIS LAW GROUP Sues Riverside County on Behalf of GRC Solutions
Riverside County has been put on notice: Los Angeles Marijuana Lawyer Damian Nassiri has filed suit against the county, on behalf of medical marijuana dispensary GRC Solutions, in Riverside Superior Court.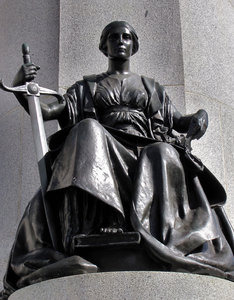 The action seeks an immediate injunction to lift the ban that would prohibit GRC Solutions from operating. While a ruling last month by a Superior Court Judge deemed the county's measure unconstitutional with regard to state law, that ruling only applied to about a dozen dispensaries in the county.
Riverside County has relied upon Ordinances 348, 754 and 857 in an effort to effectively shut down medicinal marijuana collectives, co-operatives and dispensaries. These actions were taken despite the fact that they run contrary to state law, which allows marijuana for medical purposes as protected by California Health & Safety Code section 11362, as well as the Compassionate Use Act of 1996 and the statutory provisions provided by state legislature.
GRC has lawfully operated within the county of Riverside since September 2011. At that time, it was legally recognized by the State of California as a non-profit, medical marijuana mutual benefit corporation. It cultivates its own medicine with the help of its members and then redistributes the excess money and medicine to its membership. It remains exclusively available solely to qualified patients, and does not provide marijuana to the public. Additionally, the dispensary rejects qualified patients in order to limit its access to a very select group of patients – and therefore preserve its credibility within the community. It further underscores the fact that their goal is not securing a profit.
At no time did GRC violate state law, nor has anyone complained about the facility being a nuisance. Now, GRC has been summarily denied due process of law with the enacting of the county's ban and the Aug. 2 issuance of a "Field Notice Violation" from the county.
This notice was classified as an advisement regarding illegal marijuana dispensary activity in Riverside County. The advisement stated that county Ordinance No. 348 expressly prohibits storefront and mobile marijuana dispensaries and that the county's ban on medical marijuana clinics prohibits these facilities from operating within the municipal limits. The county demanded that GRC turn over its property to the government.
Article 1, Section 19 of the California Constitution requires that the government may only take over a property when just compensation is provided and when that property is for public use. The county has also sent letters to the dispensary's landlord in an effort to have the operation evicted. With these actions, the county has unlawfully attempted to deprive GRC of its real property (on Highway 74) and its vested property rights.
Additionally, while the county maintains that GRC needs a valid business license and/or certificate of occupancy in order to operate, the county simultaneously bars the dispensary from applying.
What is happening here is a violation of the California Constitution, Article 1, Section 7(a), which prohibits the denial of equal protection to GRC – particularly considering similar action is not being taken against other dispensaries within county limits.
We are committed to fighting for GRC's right to lawfully operate, and we will keep our followers posted as to the developments of this case.

The Los Angeles CANNABIS LAW Group represents growers, dispensaries, collectives, patients and those facing marijuana charges. Call us at 949-375-4734.
Additional Resources:
RIVERSIDE: Judge says city can't ban medical marijuana clinic, By Richard K. De Atley, The Press-Enterprise
RIVERSIDE: Court rules county can't target pot dispensaries, BY DARRELL R. SANTSCHI, RICHARD K. DeATLEY and JEFFREY HORSEMAN, The Press-Enterprise
More Blog Entries:
Another Victory for Marijuana Dispensaries in California, Sept. 1, 2012, Los Angeles Marijuana Lawyer Blog