Closure of Medical Marijuana Dispensaries in California Harming Whole Community
The U.S. government was designed to allow each state to act as guinea pigs of democracy, according to U.S. News. Through this, states are allowed to experiment with policies that officials believe will benefit their needs. Federal law is there to protect that state's right. But apparently that right doesn't include medical marijuana in Riverside and elsewhere.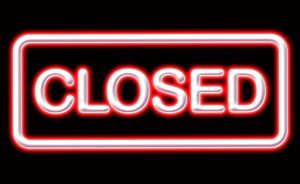 Back in 2009, the Obama Administration indicated it would restore allow states to regulate their own medical marijuana industry. That the valuable time and resources of the Justice Department would not be wasted enforcing federal marijuana laws in state's where medical marijuana is legal.
Our Riverside marijuana attorneys are thus urging dispensaries to obtain legal representation in the face of the new federal crackdown. Recent regulation efforts from the feds are targeting dispensaries throughout California and are aiming to shut down the industry. The U.S. government says that this enforcement effort will help to organize and regulate the distribution of marijuana. The problem is that it's going to do anything but. And patient access is threatened, which may only serve to fuel the criminal underground.
The medical marijuana story started back in 1978 when Robert Randal was placed under arrest for using marijuana to help to treat glaucoma. After being arrested, he sued the country and won! The ruling of this suit required the FDA to supply Robert with marijuana to help to continue to treat his condition. It was legalized in California in 1996 and since then there have been 15 states to legalize medicinal use of the drug. Now, residents are able to purchase the product from state-sanctioned operations. These operations however, are the target of federal law enforcers as purchasing, selling and growing of marijuana is still considered illegal under federal law.
Patients rely on these dispensaries because they're unable to grow their own or are unable to achieve the quality that is sold through these shops.
Marijuana not only benefits patients, but if benefits our state's economy. In 2010, state-licensed businesses contributed nearly $200 million in taxes to federal, state and local governments. They also reported more than a billion dollars in revenue.
With the economy still struggling, these shops provide much needed taxes and jobs. The federal government is looking to punish these shops for being successful and for helping the community.
Feds wants their efforts kept quite as well. The Debate Club for U.S. News reports that officials from the Department of Justice claim it's going to prosecute any radio, TV or newspaper outlets for running ads about medical marijuana. Unfortunately, these ads provide much needed income for these companies in a struggling economy. Without this income, many media-related companies will have to cut staff or completely shut down.
Most Californians support state-regulated medical marijuana operations. Marijuana advocates say that feds should have more important things to worry about.
So far, companies in Orange Country, Inland Empire and Riverside County have received threatening letters from government officials to shut down, pack up and get out.

The CANNABIS LAW GROUP offers aggressive and experienced representation for this in the medical marijuana industry in Southern California — including and those facing marijuana charges. Call 949-375-4734 for a confidential consultation to discuss your rights.
Additional Resources:
Medical Marijuana Is California's Business, by Morgan Fox, U.S. News
More Blog Entries:
Patient Access Could Suffer after Feds Raid Lake Forest Medical Marijuana Dispensaries, Marijuana Lawyer Blog, October 15, 2011
Long Beach May Consider Medical Marijuana Ban after Appeals Court Ruling, Marijuana Lawyer Blog, October 14, 2011