Colorado Marijuana Regulation Passes on Last Legislation Day
At the eleventh hour, the state legislature in Colorado passed the first-of-its-kind bill to regulate the recreational use of marijuana for adults.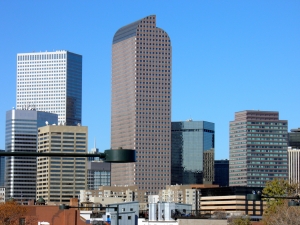 Our Colorado marijuana lawyers know that this move wasn't entirely surprising, given that it was mandated with the passage of Amendment 64 during the election last fall. Alongside Washington state, Colorado was among the first to approve the drug for recreational use.
The two most recent bills passed – House Bill 1317 and House Bill 1318 – have both been sent to the governor for his signature to enact final passage.
The measures will create the first ever tax collected on commercial sales of marijuana for recreational use in the country.
While the bills don't include every fine detail, they do establish a significant framework for the governance of recreational marijuana cultivation, product manufacturing and retail sales. The state's Department of Revenue will have until the beginning of July to fully flesh out the details of those regulations, which will be critical for implementation.
Among the guidelines that are established in these bills:
A 10 percent special sales tax on retail sales of recreational marijuana. This is on top of the standard local and state sales taxes.
A 15 percent excise tax on wholesale sales of recreational marijuana.
The marijuana enforcement division is given the authority to regulate both medical marijuana as well as recreational marijuana.
Offers existing medical marijuana licensees or applicants to apply for a retail marijuana license with the option of totally converting to retail sales or simply adding retail sales to the existing operation.
Outlines who may not obtain a retail marijuana sales license and limits the areas where an operation can be located.
Requires that all retail sales operation owners must be Colorado residents for at least two years prior to submission of the application.
Limits the amount of retail marijuana that can be sold to an out-of-state resident to one-fourth of an ounce in a single transaction.
Forbids retail marijuana products from containing alcohol or nicotine.
Requires that stores must sell their products in sealed, opaque containers.
Even with the approval of the governor, House Bill 1318 will have to be approved by taxpayers this fall, as it deals specifically with taxes. Per the state's Taxpayers' Bill of Rights law, that means voters have to give the final green light.
It's not expected to be a major problem, at least according to a recent survey of 900 registered voters in the state. Researchers found that nearly 80 percent supported the taxes as proposed.
Supporters of the recreational marijuana movement have said that the state is leading the charge on leaving behind failed prohibition policy in favor of a more logical system of regulation.
The terms of Amendment 64 make it legal for anyone to possess up to one ounce of marijuana for personal possession if they are over the age of 21. An individual may also cultivate up to six plants each, so long as those plants are for personal use.

The Los Angeles CANNABIS LAW Group represents growers, dispensaries, collectives, patients and those facing marijuana charges in California and Colorado. Call us at 949-375-4734.
Additional Resources:
Colorado Lawmakers Establish Regulated Marijuana Market for Adults, May 9, 2013, By Thomas H. Clarke, The Daily Chronic
More Blog Entries:
California Marijuana Lawyers: Supreme Court Ruling Shouldn't Affect L.A. Dispensaries, May 9, 2013, Colorado Marijuana Lawyer Blog