Crowdfunding Help for Marijuana Farmers Targeted in California
With wildfires tearing across California, many homes are being destroyed, as are other businesses including medical marijuana farms, and unlike other businesses, these farmers cannot have insurance policies on their grow operations because federal law prohibits insurance carriers from writing such policies.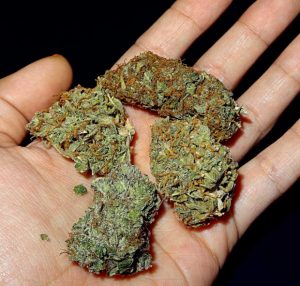 According to a recent news article from the Cannabist, a company that runs a major online crowdsource, has just pulled the plug on a campaign hosted on their platform to raise money for  the farmers who lost a great deal to the massive wildfires in Northern California. There were already many donations on the site that totaled over $13,000 before the campaign was terminated.This campaign was organized by the California Growers Association, and it was done to help those hard working farmers and their families who lost everything.  While these medical marijuana farmers were not the only farmers who lost their entire crop for the year, if they had been growing grapes, they would have been protected by a commercial or agricultural insurance policy, and other than the deductible, they would have gotten compensated for much of their respective losses. However, as discussed above, federal regulations prohibit insurance companies from writing policies to cover those in the medical marijuana business.
The company said that the growers association had violated the terms of their service agreement and that was why the site was being shut down at this time. PayPal and WePay, which handled the payment on the crowdfunding site also said they cannot allow their services to be used as the money comes from a criminal enterprise according to federal law.
As our Los Angeles medical cannabis industry lawyers can explain, these companies that shut down this campaign, or refuse to write insurance policies, or banks that will not let those in the cannabis industry maintain deposit accounts, are for the most part, doing some out of a fear of action and enforcement by the federal government. While some CEOs may be acting out of a belief that marijuana should not be legalized, most are happy to make money off the industry if they are allowed to do so, as they are in the interest of making money and showing increased quarterly grown to their shareholders.
The other part of the problem is that many businesses are not sure as to the current state of the law, and are in fear of having assets frozen and possibly even being prosecuted for one or more criminal offenses.  The reality is that some of these fears are justified so the best thing anyone who is in the Los Angeles medical marijuana industry, or who desires to get into the recreational marijuana industry can do is to speak with an experienced marijuana industry lawyer as soon as possible.  Your attorney can tell you the current state of the laws, and make recommendations based upon how things are moving in the near future.  This is not to say that everything you wish to do with your business will be possible, but things may not be as bleak as they seem at first.
The Los Angeles Cannabis Law Group represents growers, dispensaries, collectives, patients and those facing marijuana charges. Call us at 949-375-4734.
Additional Resources:
Crowdfunding site shuts down campaign for California cannabis farm fire victims, October 18, 2017, By Brooke Edward Staggs, The Cananbist
More Blog Entries:
New Bill: Police Must Return Seized Marijuana or Pay Compensation, May 15, 2014, by Cannabis Law Group