Diamond Bar Bans Medical Marijuana Clinics
With all the strides made by marijuana advocates in the areas of legalization, it is important to remember that some places continue to ban marijuana businesses.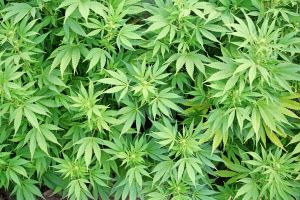 Our marijuana lawyers in Los Angeles realize that public opinion has begun to shift in regard to marijuana policy throughout the country but this doesn't mean advocates can take their foot off the gas pedal.
The city of Diamond Bar has followed the lead of some other local cities and decided to institute a ban on all medicinal marijuana dispensaries. The ban comes slightly less than a year following a local facility being shuttered by federal law enforcement.

Initially, the City Council approved a temporary ban on medicinal marijuana dispensaries that would have lasted until January of 2015. Secondly, the City Council unanimously approved a ban on all medicinal marijuana operations within the city.
The ordinance that permanently bans medicinal marijuana operations from the city will go before the City Council for a second reading soon. Since both bans passed by a vote of 5-0, there result is not expected to change. No individuals in the audience spoke out against or in favor of the ban.
Prior to the current bans the city had allowed one medicinal marijuana clinic to operate within Diamond Bar. The facility was issued a license to do business in April of 2006.
The mayor of Diamond Bar stated the single clinic was shut down by the feds in 2013 but an exact date has not been publicized.
Another locality, Covina City, banned all types of marijuana facilities from within its city limits in August. These moves come despite the fact that medical marijuana was legalized in California in 1996 under Proposition 215, which was voted on by the citizens of California.
At least one Covina City councilman has stated that dispensaries should not be allowed in the city and is not interested in providing medicine to the patients within his city. The councilman states that studies show marijuana clinics lower property values and attract crime but did not provide specific references to the study.
In addition, the councilman argued that not a single oncologist he knows would make a recommendation to use marijuana to their patients. He did not state how many doctor's he "knows" or who has spoken with about the subject, however.
In a final statement against marijuana the councilman stated that he hopes California never follows Colorado or Washington state down the path to legalization of recreational marijuana.
The Covina City councilman's hardline stance illustrates the opposition that marijuana advocates continue to face, even in a state that has had legalized medicinal marijuana since 1996 – the longest of any state.
The Los Angeles CANNABIS LAW Group represents growers, dispensaries, collectives, patients and those facing marijuana charges. Call us at 949-375-4734.
More Blog Entries:
Mother Fighting for Cannabis-Based Cancer Treatment, February 7, 2014, Los Angeles Marijuana Lawyer Blog
Pharmacists Want a Piece of the Marijuana Business, February 5, 2014, Los Angeles Marijuana Lawyer Blog
Additional Resources:
Diamond Bar: Medical Marijuana: Still Available Locally?, Feb. 6, 2014, By Ariel Carmona Jr, Armijo Newspapers & Public Relations