Disastrous L.A. Medical Marijuana Ordinance cited in Push to Reduce City Council to Part Time
Our Los Angeles medical marijuana defense lawyers note a recent L.A. Daily News article by Kevin James, which suggests reducing pay and benefits of council and making it a part-time position.
We think the idea has merit. A look at the disastrous L.A. medical marijuana ordinance is a good example of council's recent work. With the city facing critical budget shortfalls and other serious public health and safety issues, council has spent or will spend millions in tax dollars defending an ordinance it has repeatedly modified in an attempt to survive more than 50 lawsuits. All to address an issue voters settled more than 15 years ago. Combine that with the fact that the entire state nearly legalized marijuana altogether, and voters have clearly spoken.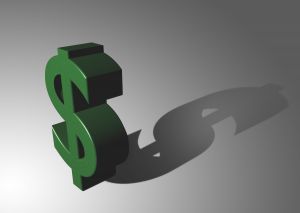 Meanwhile, taxpayers are forking over $1.7 million per year per council seat. The L.A. City Council is the highest paid in the nation — each member receives $178,789, as well as a car and a $100,000 taxpayer funded slush fund. Council employs a staff of more than 300. Changing council to part time — as has been done in Washington D.C. and New York City, would also open up council to working professionals and help provide city hall with a much-needed dose of the real world.
Six of the 10 largest cities in the nation are run with part-time councils. And James reports that the L.A. council members only work part time anyway — rotating through meetings to keep enough members in attendance to conduct business while providing each member with the maximum available time off.
"Los Angeles today is a city in secular decline. Its current political leadership seems determined … to leave behind a dense, government-dominated, bankrupt, dysfunctional Athens by the Pacific," wrote Joel Kotkin, an urban development professor, in a recent piece in The Wall Street Journal.
James notes the city's medical marijuana ordinance as one of council's most egregious failings and points to the full-time positions as promoting corruption. More than half of council members have faced conflict-of-interest or ethical allegations and the Center for Governmental Studies' report, "Money and Power in the City of Angels," found that the L.A. Council votes unanimously more than 99 percent of the time.
The reported noted such unanimous decisions make it difficult or impossible to link votes to campaign contributions.

The CANNABIS LAW GROUP offers experienced and aggressive representation to the medical marijuana industry in Southern California– including growers, dispensaries and collectives, patients and those facing marijuana charges. Call 949-375-4734 for a confidential consultation to discuss your rights.