Expanding Marijuana Regulations are Creating a State Government Hiring Binge
Preparations for legal sales of recreational marijuana sales in California have impacted the state economy in many ways. Not all of this growth has occurred directly in the cannabis industry. The Concord Monitor reports that the state government is on a "hiring binge" to fill jobs for scientists, tax collectors, analysts and lawyers. Hundreds of positions have been created by the daunting task of regulating an entirely new industry – one which will immediately become the largest marijuana market in the country. Thousands more jobs are projected to be added by city, country, and local governments. But what, exactly, will these workers be doing?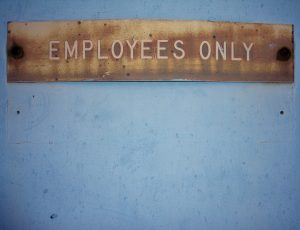 The Scope of the Task of Regulation
Regulating an entire industry – let alone an industry on the scale of California's marijuana market – takes volumes of work beyond the simple processing of business license applications. Background checks must be run on applicants. Environmental conditions must be monitored, such as the level of cannabis derivatives in streams near grow houses and farms. Enforcement, too, will be a large part of the work of state and local governments, which must ensure businesses operate within existing legal regulations, and that illegal operations are shut down. Each of these tasks requires a variety of professional expertise. Stream levels, for example, will require the input of environmental scientists to develop acceptable standards. Engineers must monitor groundwater and water diversion patterns. Environmental lawyers will be needed to help the state government resolve complex matters of environmental law that are created by the new grow operations. All of this is in addition to the administrative tasks of processing applications and issuing business licenses.
Growth in State Regulators
The number of state employees in cannabis regulations is rising dramatically. The Bureau of Cannabis Control started with just eleven full-time employees in January 2017. By February 2018, this is expected to rise tenfold to one hundred employees. New hiring is extending to many other state agencies, as well, including the Public Health Department, the Water Resources Control Board, the Department of Consumer Affairs, and the Food and Agriculture Department. Law enforcement agencies across the state are also likely to experience an increase in hiring, in response to tasks of targeting impaired drivers and illegal grow operations. As the head of the California Police Chiefs Association puts it, this must be considered an investment in the prevention of illegal activity.
Of course, government entities are not the only employers who will experience a hiring binge as the result of legal sales of recreational marijuana. The cannabis industry is an aggregation of farmers, manufacturers, distributors, transportation companies, and retailers of online, delivery, and brick-and-mortar sales. All of these employers must ensure that their business model conforms to the new regulations which will take effect in January 2018. Employment within the cannabis industry can cause legal complications for both employers and employees. Consult with an experienced Orange County cannabis tax lawyer to ensure that your payroll taxes are paid, your business taxes are paid, and your business plan will sustain profitable operations for years to come.
The Los Angeles Cannabis Law Group represents growers, dispensaries, collectives, patients and those facing marijuana charges. Call us at 949-375-4734.
Additional Resources:
Government jobs sprouting as legal marijuana looms in California, September 30, 2017, by Michael R. Blood, Associated Press
More Blog Entries:
Marijuana Industry Poised to Generate Many New Jobs, January 4, 2017, by Cannabis Law Group