Expectations for California Cannabis Law in 2021
Trying to predict the California cannabis market was problematic even prior to an international pandemic that threw everything off course. Part of it is that this is the largest legal marijuana market in the world. Part of it is that it's so new, being legalized for adult recreational use just three years ago. And part of it is the industry's ongoing and fierce competition with a huge illegal market – all while the drug is considered illegal and highly addictive by the federal government.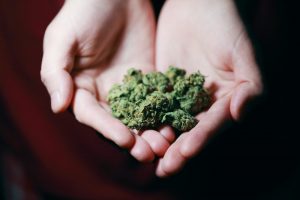 That said, our Los Angeles marijuana business lawyers have been fierce defenders of those involved in cultivating, manufacturing, selling, using, prescribing and advertising marijuana for more than a decade. We have become deft at examining the trends as we advise our clients, many of whom were better off than some other businesses due to their designation by the state as "essential."
In looking at the year ahead, our marijuana lawyers see a handful of factors that will likely impact the future of the industry and the clients we serve.
More Efficient Oversight by the State
Marijuana businesses in California are heavily regulated – some nearly to death. Things could get a little easier in 2021 given a plan by the governor to fold the three state departments responsible for overseeing the state's legal cannabis markets into one. Marijuana oversight operations in the Department of Public Health for product makers, the Bureau of Cannabis Control for retailers, distributors and labs and the Department of Food and Agriculture for growers would be combined into a single operation, the Department of Cannabis Control. This could be a huge relief to cannabis operators, as every link in the supply chain would have a single point of contact.
It was already supposed to have happened this past summer, but COVID-19 derailed those plans. New estimates are that the DCC will become a reality late this year or possibly even next year.
Last month, the chief of the BCC retired after having been appointed by the previous governor to oversee the launch of industry regulations and oversight. Not everyone has been happy with every decision she's made, but most agree that loss of her experience may have result in some setbacks for the industry. Although there is some speculation about who her replacement will be, the governor hasn't yet announced it.
Regional Cannabis Marketing Legalization
We've mentioned this in previous blog posts, but the new appellation program is going to allow cannabis to be marketed by city/county/regional name, in the very same way wine is. This is considered to be a big boost when we look at what appellations rights did for California wine businesses in places like Napa Valley. Cannabis cultivators will have the legally protected right to advertise their products as being grown in specific places in the state with certain elevations, soil compositions and climates that are known to impact the end product quality.
That requirement, which requires the cannabis be grown in the ground with local soil and no artificial light, began Jan. 1st. The move is expected to help smaller, sun-grown operations in Northern California especially. Those in Riverside, Orange and Los Angeles counties, however, may actually be adversely affected, as these localities don't currently allow outdoor cannabis farming.
California Cannabis Reforms on the Table
There is some hope that lawmakers this year will pick up and keep moving on legislative actions that were stalled by the pandemic. Among these:
Lower tax rates for marijuana products. (The current rate makes it difficult to compete with illegal growers.)
Regulation of medical cannabis for pets.
Regulation of hemp-derived CBD.
Approval of drive-through marijuana retail operations.
Streamlining of all cannabis business license applications from a single platform.
Approval of trade samples between businesses.
Increasing the amount of marijuana that marijuana delivery drivers can legally transport.
And of course, there is as always an ardent hope that federal cannabis law will change. This may take a back seat until the pandemic and related issues are resolved, but it remains a critical matter for California's budding marijuana businesses.
The Los Angeles CANNABIS LAW Group represents growers, dispensaries, ancillary companies, patients, doctors and those facing marijuana charges. Call us at 949-375-4734.
Additional Resources:
Marijuana: 4 things to watch for in California in 2021, Dec. 28, 2020, By Brooke Staggs, Orange County Register