Fed Medical Marijuana Crackdown Targets Dispensaries in Orange County, Riverside County, Inland Empire
The federal crackdown that began Saturday has already targeted NoHo Caregivers in North Hollywood, according to the announcement by the U.S. Attorney's Office for the Central District of California.
The feds contend NoHo Caregivers sold marijuana to other stores and sent marijuana to affiliates in New York and Pennsylvania. The indictment alleges the store distributed as much as 700 pounds of marijuana per month. Investigators reportedly intercepted encrypted BlackBerry email messages that discussed monthly profits of $194,000.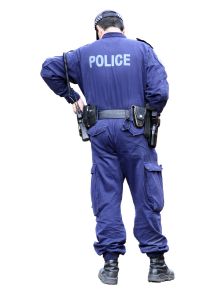 Six defendants were arrested in Santa Clarita, Los Angeles, Grass Valley, Huntington Beach and in Pennsylvania. Defendants included an alleged bookkeeper and a grower. The feds accuse the defendants of drug trafficking and money laundering. The indictment seeks the forfeiture of nearly $15 million.
A raid on the store's former location, which is now operating as the Green Camel Collective, reportedly turned up 23 pounds of marijuana and about one pound of hashish.
"NoHo Caregivers was illegally operating an enormously profitable marijuana store," said Special Agent in Charge Leslie P. DeMarco of IRS-Criminal Investigation's Los Angeles Field Office. "IRS-CI specializes in following the money in illegal drug operations, enabling increased criminal prosecutions and the forfeiture of assets. IRS-CI will continue to work with our law enforcement partners to restore the respect for federal laws that has not been exhibited in the medical marijuana industry during the past several years."
The Obama Administration had previously announced that the feds would not make a priority of enforcing federal marijuana laws in states where medical marijuana had been legalized.
Prosecutors also filed three forfeiture actions against property owners where marijuana stores operated:
-The Wildomar Patients Compassionate Group in Wildomar.
-Montclair Caregivers in an unincorporated part of Montclair.
-Eight stores located in a two-story strip mall at 26402 Raymond Way in Lake Forest
The government is also sending letters to marijuana stores in the following areas, notifying them they are operating in violation of federal law.
Orange County – the cities of Lake Forest, Dana Point, Laguna Hills, Laguna Niguel, and Rancho Santa Margarita;
Riverside County – the cities of Murrieta, Wildomar, and Temecula; and
Inland Empire – the cities of Pomona, Claremont, Upland, Montclair, and Chino.
The letters tell store owners and landlords they "may result in criminal prosecution, imprisonment, fines, and forfeiture of assets, including the real property on which the dispensary is operating and any money you receive (or have received) from the dispensary operator."

The CANNABIS LAW GROUP offers experienced and aggressive representation to the medical marijuana industry in Southern California– including growers, dispensaries and collectives, patients and those facing marijuana charges. Call 949-375-4734 for a confidential consultation to discuss your rights.