Flying Drones to Deliver Medicinal Marijuana
An intriguing new startup company has launched a service in San Francisco that plans to deliver prescribed medication to the doors of residents within 15 minutes. Although there are many marijuana delivery services, this one plans to go about its craft a bit differently.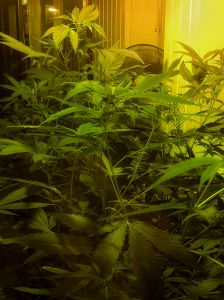 Our Los Angeles marijuana lawyers realize that this is a very unique idea but the technology is here and it will surely bring more legal complications.
The startup company plans to operate a drone service in San Francisco to deliver the marijuana and other medications. The company's website says it won't be able to ring your door bell but can meet you outside.

San Francisco has been identified as a perfect landscape for this type of drone delivery service due to a lack of tall buildings and relatively flat surface. The company chose to deliver pharmaceuticals because it says that other larger items would not be viable.
The drones will have a patent-pending technology that helps prevent them from dropping potentially dangerous drugs on the streets below.
In early March an administrative law judge from the National Transportation Safety Board lifted the ban on the use of small drones for commercial purposes. A ban on commercial drone usage has been in in existence since about 2008. The FAA does not agree with the administrative law judge's decision and is filing an appeal.
The pending appeal means that the decision is stayed until the full board rules.
Company executives say that the startup company has been working on the necessary technology for the past two years in hopes that the FAA would one day alter its guidelines and allow for the use of commercial drones. Aside from the requirements of the FAA there's certainly some other concerns that will need to be addressed. For example, the drones may not be aware of who is answering the door and picking up the medication.
Another possible issue is noise, however, the drone company has taken great care to avoid disturbing residents and made their drones as quiet as possible. They have also established flight paths that will not infringe on the airspace over schools or parks. It remains to be seen if these steps will be enough.
This startup company has expressed respect for the Federal Aviation Administration stating that they have multiple aviators on their staff and will abide by any rules or regulations established in the jurisdiction.
Marijuana delivery services have been a convenient way for patients to acquire their medication in areas where dispensaries are not allowed. Marijuana advocates hope that these drones create yet another Avenue for those legally allowed to use marijuana to acquire their medication.
The Los Angeles CANNABIS LAW Group represents growers, dispensaries, collectives, patients and those facing marijuana charges. Call us at 949-375-4734.
More Blogs:
President's Position on Marijuana vs Alcohol, February 15, 2014, Los Angeles Marijuana Lawyer Blog
United States Marijuana Laws Influencing Other Countries, February 14, 2014, Los Angeles Marijuana Lawyer Blog