Fresno County Supervisors Ban Growing Medicinal Marijuana
The county board of supervisors voted 5-0 on Jan. 7 to ban all pot cultivation, indoors and out, regardless of the California medical marijuana law. The ban comes with a $1,000 a day fine per plant, plus an additional fine of $100 per plant for every day they remain after they are discovered.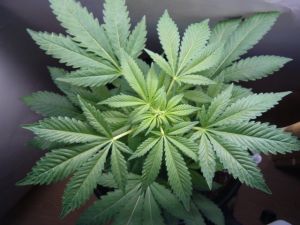 Our Los Angeles marijuana lawyers note the ordinance will take effect in early February and is one of the toughest anti-cannabis measures anywhere in California, if not the toughest. It will make it nearly impossible for many medical pot patients to obtain their medicine.

The decision is based on a broad reading of a decision by the California Supreme Court last year. In that ruling, the court decided that local governments have the right to ban medical marijuana dispensaries.
The court found that the state's 1996 voter referendum on medical marijuana did not create a constitutional right to the drug. That meant localities could take steps to restrict businesses that sell cannabis within their jurisdictions.
But the court didn't go so far as saying cities, towns and counties could ban all cultivation of pot. In fact, the medical marijuana law specifically allows California residents to grow their own weed.
Nonetheless, in 2011 the City of Live Oak prohibited all growing activity both indoors and out. Cannabis advocates sued and the case ended up in the Third District Court of Appeal, where the judges ruled in November that Live Oak could ban marijuana cultivation.
Activists have since appealed that decision to the state Supreme Court. But in the meantime, Fresno County jumped on the anti-pot bandwagon and enacted an equally restrictive ordinance covering all unincorporated parts of the county. Fresno is apparently the first county in the state to do so.
Also this month, the county's planning commission voted 5-1 to ban cultivation in the last place it was allowed, manufacturing sites. No such sites had ever been zoned for marijuana use, but the planning commission voted to shut the door on their future use. The issue will go before the board of supervisors for a final vote.
Cultivation rules vary throughout the county, with various cities enforcing different policies. The City of Fresno, for example, bars outdoor growing activity except in greenhouses and other properly equipped buildings, but allows indoor cultivation for individual patients. Some other counties do the same.
The county has taken an anti-marijuana stance far beyond that of most Californians, or even most county residents. Several recent polls show the state is poised to legalize cannabis in 2014 or 2016.
If that happens, it could render Fresno County's actions moot. An initiative to legalize pot in California could override local restrictions on cultivation and dispensaries, making weed available to all adult residents.
The county's decision to ban pot grows is decidedly behind the times, and proponents believe it won't stand – whether because of a court decision or future ballot measure. But for now it will serve to make life more difficult for legitimate patients and likely encourage the black market distribution of marijuana.
The Los Angeles CANNABIS LAW Group represents growers, dispensaries, collectives, patients and
Additional Resources:
http://www.fresnobee.com/2014/01/09/3705314/fresno-county-planning-commission.html, Jan. 9, 2014, By Marc Benjamin, The Fresno Bee.
More Blog Entries:
Live Oak ban on marijuana upheld by Appeals Court, December 31, 2013, Los Angeles Marijuana Lawyer Blog
California: City Council to Review Bill Allowing Dispensaries , December 29, 2013, Los Angeles Marijuana Lawyer Blog