Long Beach Approved Medical Marijuana on Delivery Only Basis
In the state of California, when medical marijuana was first legalized, provisions were entered in the state code that allowed for the safe distribution and purchase of medical marijuana by anyone with a valid doctor's recommendation but left it up to local government as to whether cultivation, delivery or dispensaries would be allowed in their respective jurisdictions.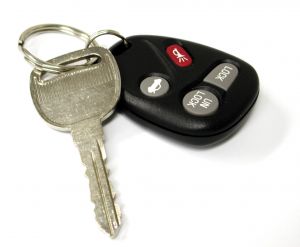 In other words, anyone could use medical marijuana in any jurisdiction within the state, but they could only buy in their city or town if local ordinance allowed for this to occur. While this might not seem like a major inconvenience, for the sick and disabled patients who cannot afford to leave home and are of limited mobility, this is basically telling them they are out of luck when it comes to getting their much needed need medicine.

To help address this issue, a medical marijuana patient is allowed to otherwise choose a caretaker to pick up their prescription for them, or they can use a delivery service to get their medicine delivered directly to their doors. However, this is only legal if the county or town has a medical marijuana ordinance on the books.
According to a recent article from the Press Telegram, Long Beach City Council members had been debating how to regulate medical marijuana dispensaries in their jurisdiction, and they had trouble agreeing on a solution. With much argument still occurring, the council voted to allow delivery services but not brick and mortar dispensaries that we normally associate with medical marijuana purchase. While this is the way things are headed in the present, there is still a possibility and some hope that the council will eventually vote to allow for storefront dispensaries at some future date.
Those who support the allowance of storefront dispensaries are opposed to this recent piece of legalization and have a filed a lawsuit against the city that is expected to go before the court in February of next year. The case was filed in the United States Court of Appeals for the ninth circuit, and oral arguments have been requested of the parties by the court. The reason for the vote was to see if they could resolve this issue, and dispensaries by delivery service was as the best they could do as an immediate measure.
As for those opposed to legalization of marijuana, they claim that doing so will place an undue burden on law enforcement officers. These opponents also claim it is a waste of taxpayer money to legalize medical marijuana dispensaries.
Any delivery service wishing to operate in the city will be able to do so with minimal interference for six months. Once that time passes, the city council will be given a full report by the company, and the city council will then have decide how things will work moving forward.
If you are thinking about running a delivery service, you should speak with an experienced medical marijuana attorney prior to making any major decisions.
The Los Angeles CANNABIS LAW Group represents growers, dispensaries, collectives, patients and those facing marijuana charges. Call us at 949-375-4734.
Additional Resources:
Long Beach's new medical marijuana law is delivery-only, December 9, 2015, Press Telegram, by Andrew Edwards
CA Legislative Aide Accepted Marijuana Gifts, July 15, 2015, Los Angeles Marijuana Attorney Blog