Los Angeles marijuana dispensaries re-open after judge's ruling
The New York Times and the Washington Post are among the media outlets to note than Los Angeles marijuana dispensaries are cropping up again in the wake of a judge's ruling that scratched key pieces of the city's ordinance.
No free gift was this. Our Los Angeles marijuana dispensary attorneys are working with more than a dozen marijuana dispensaries in Los Angeles and the surrounding areas against the overreaching (and, we believe, illegal) ordinances being pushed by local city and county governments. As we reported last month on our Marijuana Lawyer Blog, attorneys on behalf of the dispensaries were successful in obtaining an injunction, which prohibits the city from taking enforcement action.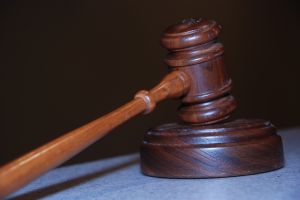 The city began attempting to enforce its ordinance this summer — which had been meant to reduce the number of dispensaries from 500 to about 100. Fewer than 50 were able to comply with the new rules and it quickly became evident that the city's administration of its own ordinance resembled a train wreck full of bureaucrats in clown suits.
The city's politicians have vowed to continue the fight, apparently finding no more pressing issues facing the city than limiting patient access to marijuana.
NBCLA reports at least 60 collectives have planned to re-open in the wake of the judge's ruling.
The judge found the city's ordinance was unconstitutional on several grounds and that the ordinance hadn't been properly instituted. He found the due process rights of dispensaries were violated and that patient's privacy rights were invaded.

The CANNABIS LAW GROUP offers experienced and aggressive representation to the medical marijuana industry in Southern California– including growers, dispensaries and collectives, patients and those facing marijuana charges. Call 949-375-4734 for a confidential consultation to discuss your rights.