Marijuana Delivery Services on the Rise in California
Due to the inconsistent enforcement of marijuana laws by the federal government, many more dispensaries are operating their businesses on a delivery model. Although previous crackdowns have reduced their numbers, marijuana delivery appears to be experiencing a revival in California.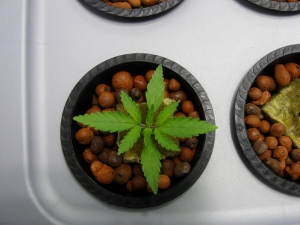 Our Los Angeles marijuana lawyers know the federal government has cracked down on dispensaries and even operated with very little consistency regarding marijuana legalization by various states. Many dispensaries have been the victims of heated battle with the federal government despite their willing compliance with all state regulations.

This has led some dispensary owners to decide that if the government would now allow customers to come to him then he would go to them. This delivery model for California dispensaries is effective because while the federal government is seizing property dispensaries are still able to distribute their product in a more ad-hoc manner.
The transition from a more traditional store based model to a delivery model is becoming more and more common in California where dispensaries have been raided by federal authorities for years.
The federal raids have made it risky to open a storefront business.
Delivery service is really also the most effective way to provide medicinal marijuana to the people who need it when they live in communities that are opposed to storefront businesses.
Clearly, a storefront dispensary draws far more attention than a single individual driving around with marijuana in his trunk.
Although there are many advantages to delivery services for marijuana many localities have cracked down on delivery services as well as storefront businesses. At the local level there has been some opposition to the use of delivery services. Some argue the delivery of marijuana creates a sort of gray market for marijuana.
There is legislation making its way through California's state legislator may create more regulation around the delivery model. The legislation does not specifically mention the delivery of marijuana but it does allow the creation of a regulatory agency that could create rules regarding the delivery of marijuana.
Although many are satisfied with the delivery model there is still a need for storefront dispensaries. Dispensary owners believe there is no way to provide the personal level of service during a delivery as compared with a storefront.
However, dispensary owners also acknowledge the advantage of the delivery model and view it as a strategic retreat from the storefront model. Dispensaries should not be subject to any sort of retreat given the fact that a large number of dispensaries have been approved by the state of California's own regulation system.
As long as the federal government contradicts its own marijuana policy announcements and raids dispensaries operating legally under California law the delivery model for dispensaries will remain a viable and important option for patients and dispensary owners alike.
The Los Angeles CANNABIS LAW Group represents growers, dispensaries, collectives, patients and those facing marijuana charges. Call us at 949-375-4734.
Additional Resources:
How To Get A Job In The Booming Legal Marijuana Business, Oct. 10, 2013, By Walter Hickey, Business Insider
More Blog Entries:
The Feds Backtrack on Marijuana Policy: Planned "Enforcement Actions" in Colorado, Nov 28, 2013, Los Angeles Medical Marijuana Lawyer Blog
Synthetic Marijuana Dealer Convicted in Closely-Watched Federal Case, Oct. 14, 2013, Los Angeles Marijuana Lawyer Blog