Marijuana Polls: Let the States Decide
Washington has now officially become the first state to legalize marijuana for recreational use. Colorado will soon follow.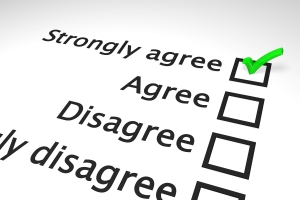 Our Los Angeles marijuana lawyers know, however, that there is a great deal of trepidation in these states about how the laws will be carried out without drawing the ire of the federal government, which has cracked down hard on California's medical marijuana programs.
However, several new polls show that the majority of Americans want the federal government to stay out of it. That's even among voters who believe that marijuana should be illegal.
One of those, conducted by CBS News, revealed that nearly 60 percent of voters polled by the station said they believe the issue of whether to legalize marijuana should be answered by the states. This was based on calls to 1,100 people two weeks after the election.
One could argue that this is merely the result of skewed polling, but of the Republicans who answered, 65 percent agreed with this stance. Of those, 49 percent said they generally oppose the legalization of marijuana.
When broken down by party, the issue had the most support among independents and Democrats, with percentages ranging from 51 percent to 55 percent. Republicans, on the other hand, answered with 27 percent in favor.
Among young people, states' rights on marijuana had the support of 53 percent. Among the middle-aged, 46 percent expressed this view, while just 30 percent of those over 65 did.
Still, only 34 percent of those polled overall felt the federal government should have the final say on the matter.
Opposition to marijuana legalization for recreational purposes is waning throughout the country. In September, 45 percent of voters said they favored marijuana legalization. That support has since crept up by 2 percentage points in a matter of three months – part of a steady increase over the last several years.
Compare this to where we were eight years ago: The country was against the legalization of marijuana by a 2-to-1 ratio. Now, we're seeing an even split, and evolving demographic trends would suggest that we will continue to see increased support for this measure moving forward.
That same CBS poll also revealed an ever-strengthening support for medical marijuana. Back in 1997, Americans were 62 percent in favor of allowing a doctor the ability to prescribe small amounts of marijuana for people who were suffering from some documented illness. By 2011, that support had shot up to 77 percent. This year, it stands at 83 percent.
Pollsters questioned in a different survey conducted by The Huffington Post indicated that nearly 60 percent would support exemptions from federal drug laws for both medical marijuana patients and dispensaries in states where the drug was legal. That poll questioned 1,000 people earlier this month.
As of right now, medical marijuana is legal in 18 states, including California, as well as in the District of Columbia.
We hope the U.S. Justice Department is beginning to get the message.

The Los Angeles CANNABIS LAW Group represents growers, dispensaries, collectives, patients and those facing marijuana charges. Call us at 949-375-4734.
Additional Resources:
Marijuana Legalization Poll Finds Americans Want Federal Government To Leave States Alone, Dec. 7, 2012, By Emily Swanson, Huffington Post
More Blog Entries:
California Marijuana Dispensary Wins Big in State Forfeiture, Dec. 4, 2012, Los Angeles Marijuana Lawyer Blog