Medical Marijuana Companies Seek the Help of Angel Investors to Help Expand Their Business
Medical-marijuana companys' pipe-dreams may have come true as they look to private investors and planning public stock sales to help expand their companies.
A seed supplier, in Colorado, is raising $500,000 in a private financing round. A California company, GrowOp Technology Ltd. raised $1 million privately, with plans to launch an initial public offering this fall. A Los Angeles-based company that has placed 60 medical-marijuana vending machines in 15 states and would also like to complete an IPO by year's end, according to The Wall Street Journal. All of these business adventures resulting from the help of private investors.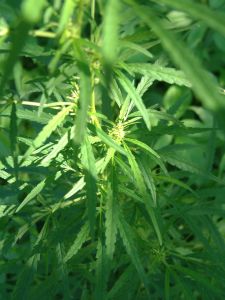 Our Los Angeles medical marijuana lawyers continue to report on the challenges facing the medical marijuana industry. Collectives and dispensaries should have an attorney of record as a routine matter of business. The relationship you have with your law firm is confidential and you can discuss issues like taxation, banking and non-profit status. The reality is the local, state and federal authorities are making up the rules as they go along. It is the businesses that have quality legal representation, and which fight for their rights, that have the best chances of surviving.
Laws vary over what conditions are covered and how patients may obtain the drug as 15 states and the District of Columbia have decriminalized the use of medical marijuana. In some states, medical-marijuana dispensaries are authorized to sell marijuana to patients who either have a doctor's clearance or that have registered as a medical marijuana user. Other states currently allow patients to grow and possess their own limited quantities and specific amounts of medical marijuana.
The pairing dance between capital-seekers and potential investors is most likely to be seen in the two largest medical-marijuana markets in the U.S., California and Colorado. Those states could be the vanguard of similar fund-raising ventures. The medical marijuana industry is expanding quickly as more and more regions of the country permit pot prescriptions, and as investors slowly begin to explore where to best deploy their capital.
"I prefer seasoned people who have been involved in other investment deals before, not dumb capital," said Ben Holmes, who founded Centennial Seeds in Boulder in 2009 and is raising $500,000 through a private offering.
Most of those that are interested have continued to fight to reduce or eliminate medical-use laws for decades. New potential investors tend to be more interested in financial performance and oftentimes express concerns regarding the legality of the drug under federal law.
Medical-marijuana entrepreneurs all seem to share a desire to move beyond the first line of entrepreneurial seed capital to a broader base of investors. Angel investors seem to be the primary sources of growth capital as they're typically affluent individuals or small groups of people who are willing to take on risk for the chance at outsized returns.
General Cannabis Chief Executive Jim Pakulis, whose company already is public, is now preparing a secondary offering of shares from current owners, including himself. He describes his business as "a technology company with an affinity for medical cannabis."
While it isn't unusual for angel investors to keep the types of businesses they are investing in hush-hush, they are remaining particularly tight-lipped in the cannabis industry.
Medical-Marijuana dispensary firms will continue their high-hopes for fund raising to help support their companies as the government continues to try to hold them down.

The Cannabis Law Group is a law firm dedicated to the rights of medical marijuana patients, collectives and growers, throughout Southern California, including Los Angeles, Riverside, Anaheim, Forest Hills, Orange County and San Bernardino. Call 949-375-4734 for a confidential consultation to discuss your rights.