Medical Marijuana Cultivator Sues Illinois Over Licensing
In 2013, Illinois joined the ranks of states that approved the legalization of medicinal marijuana. However, the process of implementing that law has been a bumpy one.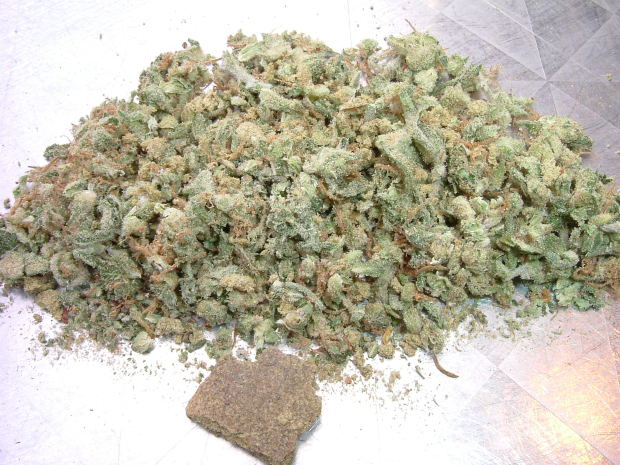 Eighteen months after the law first passed, the state's governor granted dozens of permits to select businesses to grow and sell the drug. It may be many months more before patients are able to gain access to the drug through the narrowly-drawn pilot program.
Part of what took so long to issue licenses, according to the new governor, was that his office had to evaluate existing applications to make sure the state wasn't vulnerable to legal liability due to procedures that were unclear. In all, Gov. Bruce Rauner's office issued 18 medical marijuana grow licenses and 52 sales licenses. This was out of 214 applications.

However, businesses that were not approved are unhappy, especially considering would-be marijuana dispensaries had to pay a non-refundable application fee of $5,000 and cultivation centers had to pay a non-refundable $25,000 fee.
Several of these applicants – particularly cultivation applicants who paid the larger sum – are seeking court review of the process. Sites were selected based on scores given by the department of agriculture, as based on a number of criteria.
In one lawsuit, an unsuccessful applicant alleges the state Department of Agriculture violated its own policies in the selection process. Specifically, questioned were raised about background checks for a number of selected operators, causing several of the chosen facilities' progress to be halted.
In another case, a county judge issued a temporary restraining order against the state and one of those applicants who was approved. It's alleged plaintiff scored higher than defendant applicant, but when a defendant representative met with the prior governor, it was awarded the coveted spot. It is alleged there was an arbitrary scoring of criteria for certain applicants, despite stringent requirements. Plaintiff indicates it spent at least $1 million in preparation for government review and had secured $10 million in commitments from investors. Meanwhile, the cultivator that secured the license had raised $4 million in equity, though it was seeking additional investors.
The previous governor has denied having any meetings with applicants to discuss their marijuana licenses.The injunction bars further action until a court can grant a formal review. The state has appealed that order.
In a third case, an attorney has sought judicial permission to file litigation against a non-profit cultivation center that was granted state approval as a certified grow center.
The new governor has actually conceded there were fundamental issues with the evaluation process, as implemented by his predecessor. Rauner has said his office will cooperate with any court-ordered review of the program. He conceded the process, as determined by the governor who held office before him, exposed the state to "costly litigation." Rauner said his office worked hard to address the issues in the selection process. However, he acknowledged problems weren't entirely mitigated.
Meanwhile, a number of applications remain under review. Dispensaries have until early summer to submit their applications, and each site will be inspected before registrations are formally issued.
While it is encouraging that more states are opening their doors to medical marijuana growers and dispensaries, it is imperative that the process be fair and transparent.
The Los Angeles CANNABIS LAW Group represents growers, dispensaries, collectives, patients and those facing marijuana charges. Call us at 949-375-4734.
Additional Resources:
New lawsuit challenges Illinois medical marijuana license for Will Co., March 11, 2015, By Robert McCoppin, Chicago Tribune
Illinois hands out marijuana permits despite lawsuits, March 12, 2015, By Carla K. Johnson, The Associated Press
More Blog Entries:
Investment in Marijuana Industry Must Be Approached With Caution, March 6, 2015, Marijuana Attorney Blog