Medical Marijuana banned by City Council in Chico
A 5-2 vote recently solidified Chico City Council's decision to disallow medical marijuana dispensaries in Chico. The city arrived at this decision after concluding that it didn't want to pass an ordinance that would violate federal drug laws, according to Chico ER. If the law were to have been passed, two dispensaries in the city would have been allowed to open. This decision has been a back and forth process in previous years.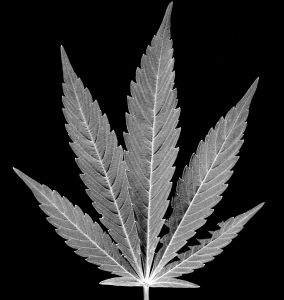 Bob Evans, a Chico City Councilman, says that he doesn't think that disallowing these dispensaries puts the city at any less of a risk from being prosecuted by the federal government. He goes on to compare being less illegal to being "less pregnant." He says you either are or you aren't. There's no in between.
Our Los Angeles medical marijuana attorneys understand that many counties continue to battle with state and federal laws that govern medical marijuana usage. Medical marijuana dispensaries, collectives and users have been granted rights by state law — though they continue to be infringed upon.
Back on the 5th of July, the same council members stuck a vote of 4-3 that would allow them to adopt the dispensary ordinance. Just a few days before the council voted, the city's mayor received a letter a U.S. attorney that said that the city and its regulations were breaking federal laws. Mayor Ann Schwab and Councilmen Bob Evans and Mark Sorensen both rethought their vote.
Later, on the 14th of July, the city's attorney, manager and police officers held a meeting with a U.S. attorney and learned that their city could face federal prosecution if they were to allow these dispensaries and if they continued to ignore federal laws. This after the Obama Administration's previous directive that the feds would not target states where medical marijuana is legal.
The issue was brought back to the council on the 2nd of August by the City Manager, Dave Burkland. A few members have switched their votes, but nothing has changed with the rules that residential growers must abide by.
The official repeal will be back in discussion before the council during a public hearing on the 6th of September. Then there will be a final adoption. Until then, the city plans to observe the actions and reactions of other cities that are fighting similar battles regarding medical marijuana and they will then bring the issue back up in another six months.
As many are voting to repeal the ordinance, there are also a number of changes being made to it to make it follow federal laws more closely. These changes include eliminating references to cultivation and law enforcement oversight.
"This is a public health ordinance. That's how I see it," said Councilman Andy Holcombe. "That's why we should pass it."
We understand that the battle between state and federal government is far from over. Until a final regulation is enacted that is consistent everywhere, the industry will continue to be the victim of on-the-fly regulations from varying agencies.

The CANNABIS LAW GROUP is a law firm dedicated to the rights of medical marijuana patients, collectives and growers and has built a reputation for high-powered, aggressive legal representation of the medical marijuana industry in Southern California. Call 949-375-4734 for a confidential consultation to discuss your rights.
Additional Resources:

City backpedals on pot: Council votes to disallow medical marijuana dispensaries, by Katy Sweeny, Chico ER
More Blog Entries:
San Diego Backing Off Restrictions Against Medical Marijuana Collectives, Marijuana Lawyer Blog, August 15, 2011

Medical Marijuana in Los Angeles and Elsewhere Regulated by Local Leaders, Marijuana Lawyer Blog, August 12, 2011