New Statewide Regs Push for Local Bans on Medical Marijuana
Since medical marijuana was legalized in the State of California back in the mid 1990s, there has been a lack of statewide regulation for the most part. The state did not want to get involved, so, for that reason, people often compared the emerging industry to the gold rush of mid 1800s, where there was very little regulation and people were fighting each other (and sometimes the law) in hopes of making as much money as possible.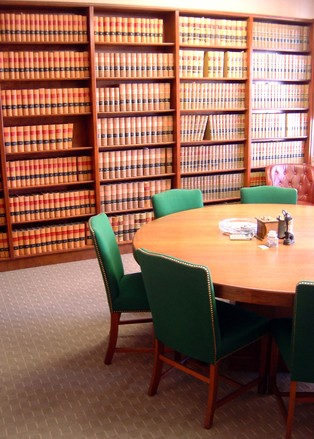 It was a different world when the federal government, including the United States Drug Enforcement Agency (DEA), was making it clear that medical marijuana was very much illegal under federal law, as marijuana was and still is the most dangerous controlled substance according to Congress, even though that classification as a Schedule One Controlled Dangerous Substance was much more political than based in science or even facts of any kind.

Since that time, the federal government has decided, while it is still a federal offense to possess any amount of marijuana, it would not be a priority to investigate and charge those engaged in the industry or using the drug in areas where local law makes it legal. However, after the DEA stopped arresting people for using medical marijuana, the treasury department, though the use of the United States Secret Service, was continuing to enforce laws against businesses that tried to the put the money made from the medical marijuana industry in bank accounts. Technically, an FDIC-insured bank or FCUA insured credit union (which means every bank in the United States) cannot knowingly accept funds for deposit that were earned through a criminal enterprise. Under federal law, medical marijuana businesses are a criminal enterprise.
For political reasons, a lot having to do with water usage, and the pressure from the agricultural industry, the state decided that it was necessary to regulate the industry and eventually passed one of several competing proposals that involved creating a specific state agency to regulate the medical cannabis industry in Los Angeles and across the state. Under the new regulations, if a local municipality, such as a city or unincorporated county government, does not want medical cannabis dispensaries or grow operations within their jurisdiction, they must draft and pass legislation that specifically bans them.
According to a recent news article from the Orange County Register, local governments that are rushing to pass laws to ban dispensaries in their jurisdiction are not getting rid of marijuana, they are just causing people to sell it illegally, which in turn is fueling a black market economy which is not in the city or county's best interest. Any time laws make it illegal sell something, but legal to possess or purchase it, it is inevitable that a black market economy will exist.
Since the law has gone into effect, there have been many governments drafting the bans, to the point where many see it is getting out of control. There are some areas, such as Riverside, that still allow some amount of cultivation of marijuana, but many other jurisdictions are imposing a complete ban.
The Los Angeles CANNABIS LAW Group represents growers, dispensaries, collectives, patients and those facing marijuana charges. Call us at 949-375-4734.

More Blog Entries:
Report: Oregon Airport Allows Carry-On Cannabis, July 22, 2015, Los Angeles Marijuana Lawyer Blog